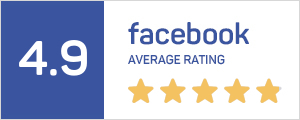 bought second bar for my office gym. bought first one from them and been using it for past 2 years without any problems. i've seen china made ones which are half the price but the ones that homegyms carry can't be compared to the china made ones. go for it!
Very good quality olympic bar, suitable for a small room.
Good, sturdy, well oiled bar for bench presses and squats. Do measure your site dimensions to determine which length to choose.
worth it recommend!
Nicely oiled, and perfect width for my small room.

Now I can do deads, squats, military press at home and no need to pay for a gym membership!
Good quality, well oiled and just nice for a room
A 1.8m bar weighing 14kg that is perfect for a home setup when space is a concern. Max load of 1000lbs is a great feature as well!
I couldn't be happier with my purchase. I chose smaller 1.8m bar due to space limitation and it fits about 4-5 plates on each side.
Bought this together with the Olympic weight set. Initially got this because of space constraints but realised I have space for the 2.2m barbell. Since the 1.8 is shorter, lesser plates can be loaded onto the bar. I would advise those to have the space to go for the 2.2 bar from the start. Once I am unable to load plates on this bar I will be purchasing the 2.2m one. Other than that solid bar.
Barbell was well oiled and packaged when it arrived. Very easy to set up and use. Highly recommended!
Write Your Own Review
Frequently bought together
Customers who bought this product also commonly purchased the following combination of items.
This Item: 1.8M Olympic Bar
© 2019 HOMEGYM.SG. All Rights Reserved.