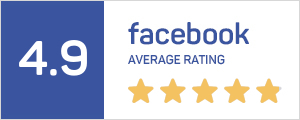 Overall is a good dumbbell, just that it will rust.
Iron master Quick lock dumbell should be the best & rigid interchangeable dumbell compare with power block & Bowflex ( many plastic part ).
Quality build & double boxes packaging don't look made in PRC, overall design/ build was excellent.
I was trying to decide between ironmaster and powerblocks and couldn't be happier with my ironmasters.

The knurling on these feels as good as any dumbell or barbell I've used and the size (at least of the 75lb model that I've got) isn't so long that it would potentially restrict the types of exercises or movements compared to regular dumbbells.

Only potential downside compared to powerblocks is that you would need a second set if you want to do circuits or drop sets without breaks. Changing both dumbell weights takes me about 2 mins but I've just stayed using them so this could definitely be quicker.
Best adjustable dumbbells in the market for sure. Highly recommended to anyone who are serious ab workout at home but with limited space.
Had been looking for adjustable weights to reduce space usage for quite some and it was perfect, especially with the Ironmaster rack with I bought seperately, also with Homegym. This was perfect. Delivery service was prompt as well!!!
My husband loves it, the build quality is very solid, will last forever. The item is well priced for the amount of weight you are getting, excellent value and great product..
High Quality and solid dumbells with adjustable weight plates. Very satisfied with the product!
Very high quality finish. I've used the bowflex 52lbs dumbbell for a couple of years and the plastic part decided to give way. I don't expect this to happen to this pair of dumbbells, they are extremely sturdy. Delivery was very fast too. I might come back for an upgrade in the future (:
After long consideration for fast changing dumbbells... I've decided on purchasing the ironmaster and never regret it.. Doing triceps exercise such as overheas ext is way better than the conventional dB due to its square shaped end.. With the flat surface, doing heavy presses is also easier to transition than the normal home dB where the end will always poke ur thigh.. Highly recommended for home gym..
easy to assemble and disassemble weights in a matter of seconds. was using the 20 kg dumbbell set but sold it off as i needed heavier ones and a hassle free way of changing weigts. found best upgrade in ironmaster dumbell and its upgradeable to the 120 if i require in future. great buy. the iron weights, screws and bar are well constructed and of high quality. brilliant design by ironmaster!
Write Your Own Review
Frequently bought together
Customers who bought this product also commonly purchased the following combination of items.
This Item: 75lbs Ironmaster Quick-Lock Dumbbells
© 2019 HOMEGYM.SG. All Rights Reserved.