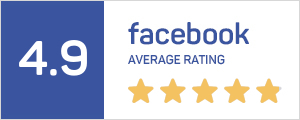 Details
The ALU Barbell Collars have a locking mechanism that will hold on repeated drops but has a simple lock/unlock mechanism!
Sold in Pairs
Innovative design & all new locking mechanism
Superior durability
Fast locking action with locking clamp mechanism for secure hold
Designed to be used on 50mm Olympic Bar Sleeves
Lightweight
Will not damage plates or bars
Questions on ALU Olympic Barbell Collar
How to earn points?
1) For order under $150, every 1 dollar spent will earn you 1 point.
2) For order above $150, every 1 dollar spent will earn you 1 point for payment by Card / Paypal, but 2 points for Cash / Cheque / Bank payment.
3) Every new customer who sign up with us will earn 30 points immediately.
4) 80 extra points for writing a product review.
*Note: Points are not availale for some products.
How long does it take for the points to be credited to my account?
After the order is completed, which is within 3 working days after delivery.
How to check my available points?
You can check them under your account page.
How to redeem my points?
Every 50 points can be used to redeem 1 dollar discount. To redeem the points, simply add an item to your cart, and from your cart, you will be able to choose how much points you want to redeem.
Does the points expire?
Yes, they will expire after 3 years.
Are there any other uses for the points?
From time to time, we will have special promotion in which you will be able to utilitise your points better. For example, you will be able to exchange some points for 20-50% off a promotion item, or exchange a free delivery coupon code. These updates will be posted in our facebook page, so do like it to receive future updates :)
I did not receive any points after my order is complete. What should I do?
Points will be logged for registered users, thus most likely guest checkout is used. If an account is created after the order is placed, we can manually credit the points to the account, simply contact us via contactus@homegym.sg and we will rectify it for you. In this case, amount of points credited will be same as order total amount.
Which products do not earn point / Why are my points void?
There are a few cases in which the points will be voided:
1) Combo / Bundle products or orders which are pre-discounted.
2) Showroom discounted order.
3) Order placed without an account with us.
4) If extra freebies are given.
5) Payment by Installment Plan
* point system are subjected to change without notice
Frequently bought together
Customers who bought this product also commonly purchased the following combination of items.
This Item: ALU Olympic Barbell Collar
2 customer reviews
Another quality product purchased

Ben March 07, 2017

By

I am very happy with these collars. There are so easy to use, slide on and off easily. When locked, they kept plates in place. Also, they looked nice and have pro grade feel.

Well design and locks well

Ken February 06, 2017

By

Aesthetically pleasing and locks really well.
Rubber padding within to prevent damage or scratches to bar ends.

Worth the upgrade from the normal clips.
© 2020 HOMEGYM.SG. All Rights Reserved.