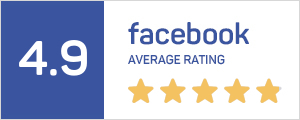 Works well, good quality, delivered quickly
Sturdy and Fast delivery
Very soild built and sturdy. Delivery was breeze !
product was good and delivery was fine as well. They arranged week end delivery for me. But guys.. be very careful before selecting this product and note that it says, diameter 28 mm. i.e it is not same as the standard (which are most widely available everywhere else) 25.5 mm ( nearly 2.55 cm or 1 inch). I made that mistake and none of my existing plates are fitting into it now. So I'll now have to either sell the bar or buy weights only from this guys at homegym. So take your time to book this product and be confirmed.
Solidly built. Fits 29 mm plates. Great for use as ready standby for exercises in quick succession.
Solid buy,easy on loading plates.
Good quality and solid barbell. Suited for home use.
Purchased 1.5m barbell and very happy with it.. Good quality and very solid.
just a little jagged at the edges, couldn't fit in the plate smoothly at first. overall, still value for money
No complaints for this good quality barbell.

Prefect weapon for squats.
Write Your Own Review
Frequently bought together
Customers who bought this product also commonly purchased the following combination of items.
© 2019 HOMEGYM.SG. All Rights Reserved.