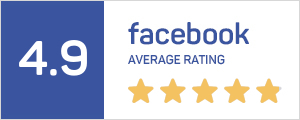 Bought this along with the foldable compact weight bench and they are a good match. Good value for money.
Fast delivery and great product. Highly recommended!
The weights and the bar are effective and definitely worth the money. The only caveat is the diameter of the bar is slightly small for certain dumbell weights and are incompatible
Acceptable product
Had a great experience with HomeGym.sg. Delivery was timely, and the item was in great condition and quality. :)
Nice outlook!
Quite a good set to get when starting out.
Will recommend to people wanting to start working out at home.
Been easy on my hands. Nice feel in general. Excellent quality.
Cheapest set you can find. Totally worth the money since the weights are tri-grip weight plates. I received a 51mm hole size 15kg weight plate instead of the 29mm hole size and it was replaced on the same day. Excellent customer service. Delivery man was very friendly and approachable.
Good pricing and good quality product. Bar Circumference is slightly thicker and it won't fit usual weight plates off the shelves. But being thicker it offers better grip feel then the thinner ones. Highly recommended product.
Write Your Own Review
Frequently bought together
Customers who bought this product also commonly purchased the following combination of items.
This Item: 50KG Barbell Set (50KG + Bar)
© 2019 HOMEGYM.SG. All Rights Reserved.