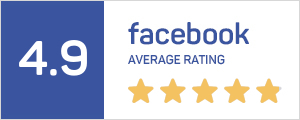 It has been a great buying experience.

I headed down to the store and spoke to the Business Owner what should I get for my home-gym. What a great guy - Adrian actually advised me not to over-buy at one-go.

Delivery was prompted with a pre-alert, and the weight set is really nice.

I am ordering more now!


Delivery was done within a day. Items are in perfect condition. Best service ever.
If you do hammer curls the plastic/rubber grip tears apart as there is no inner metal ring. The plastic centre is supposed to hold the weights.
Item is in excellent condition. Delivery was hassle free. Bought the Ez-barbell and 2 16" Dumbbell set. Overall easy to use and condition of item is excellent.
I ordered 2 × 16" dumbbells and 4 × 1.25 kg weights. They are of good quality. Altough I wish they sold 0.5 kg weights.
Came with the wrong weights but the exchange was quick. Weights are of decent quality but they come with a strong chemical smell. Definitely worth buying!
Ordered 2x5kg, 2x10kg and 1.8m bar.

The weights are fantastic and brand new. The bar is good and firm.
Recently added 2 1.25 and 2 2.5kg weights to my collection. Weights are in good condition and have a inner metal ring to protect the weight hole.
I recently added two sets of 5kg plates to weights. Everything was really smooth from ordering online to delivery. Though I ever visited the showroom and picked up the mix and match dumbbells, mail delivery is much preferred. Quality of dumbells is good.
Satisfied with the product. Decent quality. Good price.
Write Your Own Review
Frequently bought together
Customers who bought this product also commonly purchased the following combination of items.
This Item: Build-your-own Set (dumbbell / barbell)
© 2019 HOMEGYM.SG. All Rights Reserved.