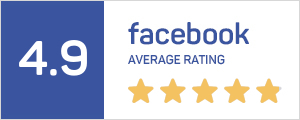 Very easy to use and secure.
When gyming, you might need to frequently add/reduce weights as you work on your sets. This collars allows you to unlock and lock without much effort, and makes things easier and more convenient.
An awesome default barbell lock that is easy to use & 100% secure
Secure, easy and fast usage
Used for more than a week now. It's really easy to get on and off but i guess that's rather obvious. The most important trait is that it keeps the weight plates from moving very snugly. I've not used any other collars to have a comparison though.
I've used those standard spring collars at commercial gyms, one plastic kind with a twist handle (also called easy lock) at a friend's place, and this one. This one is by far the best of all of them. If you're using an Olympic bar, the tightness of the spring collar isn't a big deal, but the collar does get bent over time, and it's a hassle to keep applying force to keep it open. Easy lock collars do not have this problem. The twisting ones have some awkward internal stresses and can't easily be repaired. But these are far more intuitive, and are more direct with the force they apply to the bar. Fewer joints and redirections of force make for a more durable and easy to fix product
Does what it says! Definitely a better clip than the default collar. Simple to use and saves time while working out.
Much easier to use than sping collar but it takes more space on the bar sleeve as compared to spring collar. Something to take note of especially when using the 1.8m Olympic barbell
Super easy to use and it save syou time and energy compared to the normal clamps. highly recommended upgrade, especially if you do heavy squats/deadlifts.
It's exactly as described in its name- super easy to use. It save you the time and hassle of locking weights onto your barbell using the regular spring loaded clamps, which is a pain in the neck (and the hands), especially if you have to change weights often. A worthwhile investment.
Write Your Own Review
Frequently bought together
Customers who bought this product also commonly purchased the following combination of items.
This Item: Easy Lock Olympic barbell collar
© 2019 HOMEGYM.SG. All Rights Reserved.