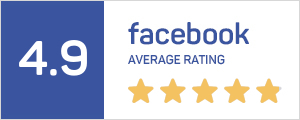 Good bench ! However if it comes with rubber fittings for the legs, that would make it even better !
Cause now on carpet flooring, its a little movable.
But overall ! Nice addition to my home's gym !
It's very sturdy, only issue is the backrest doesn't stay fixed when hung vertically so I have to use a strap so prevent it from swinging around.
Item as described. An Allen key is included for self installation but you will need an adjustable spanner to do the job and tighten all the nuts. (Or you can pay for installation) Bench is sold and sturdy. The foam padding is good quality. Happy with purchase.
Versabench XL is a clear choice for HDB flats since it is space saving. I purposely bought this bench because it can be folded and it has a small foot print where the front leg doesn't have a U shaped base. Do note that the front leg bends outwards and not under the bench. I believe this design was intended to hang it on the Versarack. If I buy a different rack, I will look for ways on how to hang it to save space.

Though this is a folding bench, it is quite sturdy and solid. The screws for the back rest and seat need to be tightened to the point of preventing any swiveling while keeping the joint movable. Place the black grease that comes with the bench to the moving parts. There is touch up paint that is included for minor scratches as well. I am planning to use the leg foams for sit ups only and I foresee I may not use them much. I am looking forward to start using this bench with my Ironmaster dumbells, perfect HDB gym combination!
Was looking for a folding bench, after much consideration and research in the internet,decide to give it a try. Order it and the delivery was good. Received the bench within 2 days in good order. Bench was very stable and suitable for person who is 1.8 m tall and best part is that it can be fold. Even though it can't really be hidden under bed at least it can be hidden in one conner of the room behind furniture. worth the money.
Delivery eas very prompt and customer service was good. Took me awhile to set up the bench myself but it was manageable. Bench is very sturdy and solid and definitely worth the money!
Write Your Own Review
Frequently bought together
Customers who bought this product also commonly purchased the following combination of items.
This Item: F-VB Force USA - VersaBench XL - Folding FID Bench
© 2019 HOMEGYM.SG. All Rights Reserved.