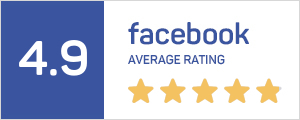 Details
Get the most out of your Calf Raise exercises by using the Force USA Calf Block. Perform standing body weight calf raises or use with dumbbells. Position the Calf Block underneath your Smith Machine bar and load up the weight plates. Place the FORCE USA Calf Block in front of your bench and perform seated calf raises by placing a bar or dumbbells on your knees. It's NOT just for Calf Raises. Place your heels on the FORCE USA Calf Block and add a variation to your regular squat or use the FORCE USA Calf Block to better position your feet whilst performing a Bench Press.
Calf Blocks are a great stand-alone product but also an excellent add-on sale with Power Racks, Smith Machines, Benches, Dumbbells or many other pieces of equipment.
Solid, compact and effective, the Force USA Calf Block (CALFBLK) is strong enough for gym use and great for home use. FeaturingSteelForce™ Structural Integrity and heavy-duty, the Force USA Calf Block is built to take a pounding. The "Class A" rating Force USA Calf Block comes with a Lifetime Structural Warranty. Force USA Calf Block is unmatched in its class and will give you solid and intense workouts for many years to come!
The Force USA Calf Block will help you build your Calf muscles with near 100% isolation!
Features:
Made to suit all user heights
Non-Slip surface
Non-Slip base
Solid construction provides a safe workout
Gives you one of the best exercises to build the strongest rock solid Calf muscles!
Heavy duty steel construction
Get a great workout with one of the strongest and most versatile Calf Blocks available.
Great for rehabilitation or any other workouts.
SteelForce™ Structural Integrity - Built to last high quality heavy-gauge steel that supports even the toughest of workouts.
EcoCoat™ - Environmentally friendly powder coating.
Class A, Lifetime Structural Replacement Warranty
No assembly required.
Product Specs
| | |
| --- | --- |
| Product Dimension | 56 x 38 x 10.5cm |
| Product Weight | 6kg |
| Brand | Force USA |
Product Specs
| | |
| --- | --- |
| Product Dimension | 56 x 38 x 10.5cm |
| Product Weight | 6kg |
| Brand | Force USA |
Questions on Force USA Calf Block
From Ryohei at Oct 31, 2018
Pls teach me when does FORCE USA CALF BLOCK became available?
How to earn points?
1) For order under $150, every 1 dollar spent will earn you 1 point.
2) For order above $150, every 1 dollar spent will earn you 1 point for payment by Card / Paypal, but 2 points for Cash / Cheque / Bank payment.
3) Every new customer who sign up with us will earn 30 points immediately.
4) 80 extra points for writing a product review.
*Note: Points are not availale for some products.
How long does it take for the points to be credited to my account?
After the order is completed, which is within 3 working days after delivery.
How to check my available points?
You can check them under your account page.
How to redeem my points?
Every 50 points can be used to redeem 1 dollar discount. To redeem the points, simply add an item to your cart, and from your cart, you will be able to choose how much points you want to redeem.
Does the points expire?
Yes, they will expire after 3 years.
Are there any other uses for the points?
From time to time, we will have special promotion in which you will be able to utilitise your points better. For example, you will be able to exchange some points for 20-50% off a promotion item, or exchange a free delivery coupon code. These updates will be posted in our facebook page, so do like it to receive future updates :)
I did not receive any points after my order is complete. What should I do?
Points will be logged for registered users, thus most likely guest checkout is used. If an account is created after the order is placed, we can manually credit the points to the account, simply contact us via contactus@homegym.sg and we will rectify it for you. In this case, amount of points credited will be same as order total amount.
Which products do not earn point / Why are my points void?
There are a few cases in which the points will be voided:
1) Combo / Bundle products or orders which are pre-discounted.
2) Showroom discounted order.
3) Order placed without an account with us.
4) If extra freebies are given.
5) Payment by Installment Plan
* point system are subjected to change without notice
Frequently bought together
Customers who bought this product also commonly purchased the following combination of items.
This Item: Force USA Calf Block
3 customer reviews
Great product!

Boiprince October 23, 2016

By

Light weight, sturdy, economical and the perfect addition and alternative to a calf raise Machine !

Better than wood or the edge of your bench

Ric March 15, 2016

By

A lot of improvisation can be used at home gyms like using the feet of your bench for calf raises or get a block of wood. Both options do not provide the freedom and safety to do the calf raise. Given this, I decided to invest in the Force USA calf block. It looks sturdy and matches well with the rest of my gym accessories.

Good and sturdy

Natty February 22, 2016

By

A solid product for calf raises and stretches!
© 2020 HOMEGYM.SG. All Rights Reserved.