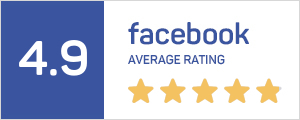 Keith was patient in explaining the various features of this product, and although they didn't have it on display in the showroom, I decided to make the purchase just based on images and the features. Item came well packed in various boxes, and the instruction booklets were pretty easy to figure out (opted to assemble it myself).

J hooks could have been better if it had slight padding (like those of the safety option 2) to dampen the sound, but not a huge issue. Safety option 2 is great as it is easy to remove and adjust. Went for an upgrade to the chin up option 2, and no regrets as the number of grips, including the two globe ones, are huge (highly recommended for a mere $80). Weight plates holder fit nicely into the rack and holds a good number of plates for a start.

Can foresee myself getting the dip handle in the future too. This rack could probably last for many many years to come.
Write Your Own Review
Frequently bought together
Customers who bought this product also commonly purchased the following combination of items.
This Item: Force USA MyRack Power Rack
© 2019 HOMEGYM.SG. All Rights Reserved.