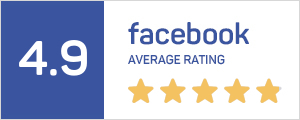 Details
Ring training interest has reached new highs since the international publicity of their key use in training for the cast of the 300 film and use throughout crossfit boxes.
Force USA Wooden Gymnastic Rings are ideal for tremendous gains in upper body and core functional strength. Even basic and regular exercises such as press ups and dips can have dramatic effects once performed with Force USA Wooden Gymnastic Rings. Advance your fitness and strength goals by performing exercises such as Muscle Ups and the Iron Cross to receive gains not possible with traditional weight training.
Why train with Force USA Wooden Gymnastic Rings:
Experience massive gains in upper body strength
Excellent abdominal workout and improvements in core strength
Improved posture
A great way to add variety to your workout
Great for professional and expert athletes and beginners also
Perform a huge range of exercises working most of your body at the one time
More natural movement that makes it kinder on the joints
Its great for pull-ups, chin-ups and dips
Extremely rewarding and FUN!
Product Specs
Questions on Force USA Wooden Gymnastics Rings
How to earn points?
1) For order under $150, every 1 dollar spent will earn you 1 point.
2) For order above $150, every 1 dollar spent will earn you 1 point for payment by Card / Paypal, but 2 points for Cash / Cheque / Bank payment.
3) Every new customer who sign up with us will earn 30 points immediately.
4) 80 extra points for writing a product review.
*Note: Points are not availale for some products.
How long does it take for the points to be credited to my account?
After the order is completed, which is within 3 working days after delivery.
How to check my available points?
You can check them under your account page.
How to redeem my points?
Every 50 points can be used to redeem 1 dollar discount. To redeem the points, simply add an item to your cart, and from your cart, you will be able to choose how much points you want to redeem.
Does the points expire?
Yes, they will expire after 3 years.
Are there any other uses for the points?
From time to time, we will have special promotion in which you will be able to utilitise your points better. For example, you will be able to exchange some points for 20-50% off a promotion item, or exchange a free delivery coupon code. These updates will be posted in our facebook page, so do like it to receive future updates :)
I did not receive any points after my order is complete. What should I do?
Points will be logged for registered users, thus most likely guest checkout is used. If an account is created after the order is placed, we can manually credit the points to the account, simply contact us via contactus@homegym.sg and we will rectify it for you. In this case, amount of points credited will be same as order total amount.
Which products do not earn point / Why are my points void?
There are a few cases in which the points will be voided:
1) Combo / Bundle products or orders which are pre-discounted.
2) Showroom discounted order.
3) Order placed without an account with us.
4) If extra freebies are given.
5) Payment by Installment Plan
* point system are subjected to change without notice
Frequently bought together
Customers who bought this product also commonly purchased the following combination of items.
This Item: Force USA Wooden Gymnastics Rings
2 customer reviews
Decent wooden rings, but the buckle broke after 2 weeks

Fielders April 18, 2016

By

I bought the wooden rings, quality is pretty good. The strap is narrower than Rogue or CFF wooden rings you can buy in the US. The ring itself is pretty good quality wise. Gripwise is pretty good.

The only major problem i have is the latch on one of the buckles broke after 2 weeks of use. It just snapped. I can still use the rings but now adjusting the strap is painfully difficult (on one of them). So i am looking to replace this with another brand even though they are still in good condition



Decent Product

LW October 27, 2015

By

Bought the wooden ring as I wanted the better grip over the plastic ones.
Found the strap more narrow than I though, they're 1 inch wide, but enough to do the job.
Also found the buckle spring level a little awkward to use, would be easier if the level is a little longer.

Overall the product is decent.
© 2020 HOMEGYM.SG. All Rights Reserved.