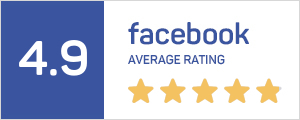 Really helps to prevent my skin from tearing up when I'm lifting too heavy
Provides protection for your palm, add more gripping feel, recommended!
Love the glove. Good fit and much cooling compare to full gloves.
the 2nd time using this glove. It lasts long and it is affordable. Very comfortable.
Keep blisters away from hand and allows hand to breathe despite wearing it
+ easy to wear and remove , which means that you do not have to keep it on the whole workout , less sweaty hands . provides a good grip .

- may not feel everyone
FEEL IT IS TOO SMALL AND PREFER GYM GLOVES.
Bought a red pair. Only comment is that the hole for the index finger is a little too big. Other than that, the grip is good and the padding looks tough. Looks like will last quite awhile!
Better than gloves that worn out after a few times.
Easy to wear and remove. Provide extra grip to barbell.
Would be better if they have ladies sizes.
Write Your Own Review
Frequently bought together
Customers who bought this product also commonly purchased the following combination of items.
© 2019 HOMEGYM.SG. All Rights Reserved.