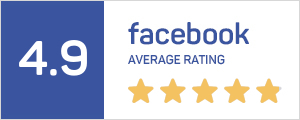 Details
Features:
200 x 90 x 0.6cm
3.3KG
Made from durable, shock absorbing vinyl material
Protect floors from damage
Reduces noise and vibration from equipment
Easy to maintain and clean
Benefits when using it for Treadmill:
The mat will absorb the vibration from your machine. Otherwise, the vibrations hit the ground and reverberate back into the treadmill causing damage that adds up over time shortening the life of your treadmill.
Some people think regular carpeting will take place of the treadmill mat. In truth, the carpet is another reason to get a mat. While the machine is in use, carpet fibers along with other junk from the floor float around just waiting to get into the mechanics of your treadmill. Also, as with most motorized machines, there will be some grime from the treadmill that will inevitably end up in your carpet or on your floor and a treadmill mat is so much cheaper to collect grime than the carpet.



Questions on Horizon Fitness Mat
Realtime Estimation of Average Delivery Waiting Time --- 5-7 working days*
*Estimation based on last 7 days statistic
For small items, they will be sent within 5 working days using external courier.
Big items will be scheduled to be delivered within 7 working days. We will send SMS to confirm the delivery timing 1-2 days before delivery.
Free delivery applies for Orders above $150, otherwise delivery fees will be charged accordingly.
How to earn points?
1) For order under $150, every 1 dollar spent will earn you 1 point.
2) For order above $150, every 1 dollar spent will earn you 1 point for payment by Card / Paypal, but 2 points for Cash / Cheque / Bank payment.
3) Every new customer who sign up with us will earn 30 points immediately.
4) 80 extra points for writing a product review.
*Note: Points are not availale for some products.
How long does it take for the points to be credited to my account?
After the order is completed, which is within 3 working days after delivery.
How to check my available points?
You can check them under your account page.
How to redeem my points?
Every 50 points can be used to redeem 1 dollar discount. To redeem the points, simply add an item to your cart, and from your cart, you will be able to choose how much points you want to redeem.
Does the points expire?
Yes, they will expire after 3 years.
Are there any other uses for the points?
From time to time, we will have special promotion in which you will be able to utilitise your points better. For example, you will be able to exchange some points for 20-50% off a promotion item, or exchange a free delivery coupon code. These updates will be posted in our facebook page, so do like it to receive future updates :)
I did not receive any points after my order is complete. What should I do?
Points will be logged for registered users, thus most likely guest checkout is used. If an account is created after the order is placed, we can manually credit the points to the account, simply contact us via contactus@homegym.sg and we will rectify it for you. In this case, amount of points credited will be same as order total amount.
Which products do not earn point / Why are my points void?
There are a few cases in which the points will be voided:
1) Combo / Bundle products or orders which are pre-discounted.
2) Showroom discounted order.
3) Order placed without an account with us.
4) If extra freebies are given.
5) Payment by Installment Plan
* point system are subjected to change without notice
Frequently bought together
Customers who bought this product also commonly purchased the following combination of items.
This Item: Horizon Fitness Mat
10 customer reviews
Good product

Q June 26, 2019

By

Mat serves its purpose of protecting the floor tiles from gym equipment, dimensions are accurate too!

Great Mat

Soph April 15, 2019

By

Mat is exactly as described. Good width and size. Fits perfectly under my treadmill without being too big or too small, so blends into the room well.

Very good.

Loh December 21, 2018

By

Very good service and product.

Good one

Thant March 21, 2018

By

Large mat, cover well for my machine.
Like it

Good quality

Charles Wong August 15, 2017

By

The mat is good and really help to absorb the noise. I had a treadmill on it and it really help to cushion off some noise and and vibration from the treadmill!

Good mat

Kyle Lim March 01, 2017

By

Helps to prevent scratches to protect the flooring from treadmill usage.

Good product

Chef September 23, 2016

By

Very good in absorbing shock. I accidentally dropped a weight plate in the middle of night and I am glad it dropped on the mat. No obvious sound was noticed.

Good quality mat

Teo September 13, 2016

By

It helps to reduce the noise and protect the flooring.

Good quality mat

W July 27, 2016

By

I was surprised that the mat is so light. The material is good. I place my 28 kg bike trainer on it to eliminate vibration noise. Delivery arrived within a. Week.

Practical Product

Maverick97 April 02, 2015

By

I'm glad I came across this product. A good and proper way to protect my floors while using my treadmill. Would recommend everyone to invest in this, if you are planning on buying any heavy gym equipment.
© 2020 HOMEGYM.SG. All Rights Reserved.