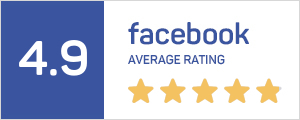 Slightly smaller than i would have expected from the online pics, but it does the job and feels rock solid.
Nothing much to say.. Very simple product but serves its purpose.. Good quality.. Never disappoints with iron master product...
Quality finish and fit and doesn't look cheap. You'll find it easy and faster to change plates during your workout. Avoids having to squat to floor to do this each time. Nice height for bent over single arm rows if you don't have a bench. Was easy to assemble and feels very sturdy. Doesn't occupy any more floor space than you would with the dumbbells (it's only slightly larger) plus you can put your other exercise stuff in the bottom shelve. Well thought out design. Rubber mat for top and each shelving to minimize scratching of paint. Open design on both sides so access to plates for simultaneous dual handed change of plates. If it was closer to $100, it would have been a no-brainer for anyone getting the dumbbells.
I bought this along with my Ironmaster Weights Set.
The product is tough and good.
Self assembly was a breeze.
It goes well and fits the weights perfectly.
I would recommend this is an option for anyone wanting to consider buying the Ironmaster weights.
If you buy the Ironmaster dumbbell set, you should go for the stand. It' very sturdy and function.
Bought this along with the Ironmaster 45lbs dumbbell set. Easy to assemble and very sturdy. An allan key and a small screwdriver is also provided to make sure no one will have any problem assembling the stand lest they do not have a spanner or screwdriver.

Had a bit of issue with the item initially but Homegym recitify and resolved it fast for me as usual. No regets from buying any item with them.
Very easy to assemble. The shelves have a mat so there are no loud noises when placing the plates or dumbbells there. One of the rubber feet ironmaster supplied didn't fit properly and homegym was very quick to send me a replacement part. Kudos to them!!!
DURABLE AND SOLID.
Write Your Own Review
Frequently bought together
Customers who bought this product also commonly purchased the following combination of items.
This Item: Ironmaster Dumbbell Stand
© 2020 HOMEGYM.SG. All Rights Reserved.