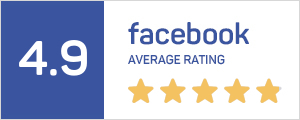 Details
The Leg Curl / Extension Attachment will help you build your leg muscles with a huge range of exercises! The Leg Curl / Extension Attachment gives you great leg strength, ripped physique and powerful muscles.
Features:
Adjustable oversize pads.
Includes a lock catch to enable legs to be locked in place for abdominal workouts.
Thick and comfortable roller pads.
Can be used with both Standard and Olympic Weights.
Gives you one of the best exercises to build a rock solid physique!
Heavy duty steel construction.
Designed to fit:
Quality bracing for correct body alignment throughout your workout.
Get a great workout with one of the strongest and most versatile Leg Curl Attachments available.
Quick and easy adjustments.
Self assembly required.
Olympic weight adaptor included.
Product Specs
Questions on Leg Curl / Extension Attachment
From Amy at Jan 6, 2016
Hi, I am not sure if my 2nd hand rubberised plate isexactly the same one in the above combination suggested thus would like to check if this attachment can be used with a weight plate of 1.1inch hole and the max load.

Thanks
Yes it can fit. Max load is 60kg.
From Ken at Apr 21, 2015
Hi, if I may follow up with Mervyn's Q, is this product basically the one in the link below or modelled identically after it?

http://www.australianfitnesssupplies.com.au/force-usa-leg-curl-attachment.html


Thanks for clarification.
It is the exact same product as the link you provided.
From Mervyn chew at Apr 4, 2015
Hi, can this attachment be used with FORCE incline, decline bench?
Thanks.
Yes it can be.
Realtime Estimation of Average Delivery Waiting Time --- 5-7 working days*
*Estimation based on last 7 days statistic
For small items, they will be sent within 5 working days using external courier.
Big items will be scheduled to be delivered within 7 working days. We will send SMS to confirm the delivery timing 1-2 days before delivery.
Free delivery applies for Orders above $150, otherwise delivery fees will be charged accordingly.
How to earn points?
1) For order under $150, every 1 dollar spent will earn you 1 point.
2) For order above $150, every 1 dollar spent will earn you 1 point for payment by Card / Paypal, but 2 points for Cash / Cheque / Bank payment.
3) Every new customer who sign up with us will earn 30 points immediately.
4) 80 extra points for writing a product review.
*Note: Points are not availale for some products.
How long does it take for the points to be credited to my account?
After the order is completed, which is within 3 working days after delivery.
How to check my available points?
You can check them under your account page.
How to redeem my points?
Every 50 points can be used to redeem 1 dollar discount. To redeem the points, simply add an item to your cart, and from your cart, you will be able to choose how much points you want to redeem.
Does the points expire?
Yes, they will expire after 3 years.
Are there any other uses for the points?
From time to time, we will have special promotion in which you will be able to utilitise your points better. For example, you will be able to exchange some points for 20-50% off a promotion item, or exchange a free delivery coupon code. These updates will be posted in our facebook page, so do like it to receive future updates :)
I did not receive any points after my order is complete. What should I do?
Points will be logged for registered users, thus most likely guest checkout is used. If an account is created after the order is placed, we can manually credit the points to the account, simply contact us via contactus@homegym.sg and we will rectify it for you. In this case, amount of points credited will be same as order total amount.
Which products do not earn point / Why are my points void?
There are a few cases in which the points will be voided:
1) Combo / Bundle products or orders which are pre-discounted.
2) Showroom discounted order.
3) Order placed without an account with us.
4) If extra freebies are given.
5) Payment by Installment Plan
* point system are subjected to change without notice
Frequently bought together
Customers who bought this product also commonly purchased the following combination of items.
This Item: Leg Curl / Extension Attachment
14 customer reviews
Add on attachment - Premium Weight Bench

Jimmy Toh April 03, 2020

By

Added on an order for the leg curl/extension attachment + few weight plates a week later. The attachment is easy to assemble and of a good quality. It will be better if the metal pieces are available in black to match the bench legs.

Adds value to the bench

RT January 01, 2020

By

Easy to use and adjust. Would be even better if the distance between the attachment and bench is adjustable, so that the user can initiate extension from 90 instead of the current 100 degrees.

Great for working out leg muscles!

Pospino September 20, 2019

By

A must have attachment if you have the premium weight bench! Good workout for your legs!

Solid attachment

Tony July 15, 2019

By

Working firm and comfortable with the premium bench. Excellent product.

Good Add On

Stan January 08, 2019

By

Purchased this leg curl attachment and received it within a week. It is easy to assemble and works as advertised.

Easy attachment

Ronnie December 23, 2018

By

Easy to remove and place into bench, good for flexibility

Simple but effective

Yi August 09, 2017

By

This leg attachment is a great buy if you have the premium weight bench from vigor. It could be easily fixed onto the bench and is able to support sufficient weight to train your quads and hamstring

Small defect

Stanley July 31, 2017

By

Product overall is ok but joint welded has rusty marks

Great add on

Mick July 03, 2016

By

Thick foams..very comfortable to use even for heavy weights. Easy to assemble and ready for homegym exercise! Jus that the catch came pre assembled wrongly, might need to reassemble it in order to lock it for abdominal exercise . A great buy if u r getting the vigor premium weight bench.

Superb!

Seth June 14, 2016

By

an essential additional investment for your leg day if you have the vigor bench!

Reasonable quality

MG May 13, 2016

By

Reasonable quality for leg workout

Excellent product

SC March 03, 2016

By

Easy to assemble and fix it onto the premium gym bench. Works well too.

Wise purchase

Edison February 15, 2016

By

Nice design and good to pump legs after squat session. Wise purchase

Great piece of attachment!

MERVYN August 07, 2015

By

Strong, sturdy and pads are thick and good.
Assembly was relatively easy with well- written instructions.
Definitely a great buy!
© 2020 HOMEGYM.SG. All Rights Reserved.