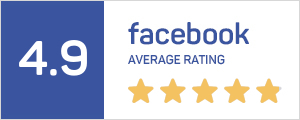 My son assembled the Bench without any problems. The bench is pretty sturdy and the material looks to be of a good quality. The padding on it is also good and supports my weight pretty well(large size). What I like about it is the ability to wheel the bench around and also have it upright for storage. In the upright position it is stable as well. Glad I purchased it.
Bench was easy to build. Wheels are useful for manoeuvring around and its very sturdy. Great buy!
It's a very stable bench with solid pudding. Nice and useful wheels to move around the bench and the capability to stand upright is a plus feature. Reasonably priced and good quality built into it
I am really impressed!

I shopped around and for a proper heavy duty workout bench it's awesome for the price.

Delivery was also great!
Good product. Very stable.. Similar to commercial gym bench.

Order processed very smooth.. Delivery personnel very friendly and efficient
This is a great item to buy - great value and very sturdy. Folds upright to take up less room for storage. I am really happy to have bought this and its the focal point of my home gym.
This is a better bench than my previous one and its also easier to move it around on the wheels with the handle at the end of the bench. I will highly recommend it.
One of the best home benches you can find at a great price, highly recommended!


Able to adjust to many different positions unlike other benches. Feels sturdy and comfortable. Keeps well as it is able to stand vertically.
For the price it is a good bench. However the back support for the cushions are wooden planks. Likelihood that it won't last as long as those plastic backing benches.
Write Your Own Review
Frequently bought together
Customers who bought this product also commonly purchased the following combination of items.
This Item: Vigor Multi Adjustable Bench (BS-MAB)
© 2020 HOMEGYM.SG. All Rights Reserved.