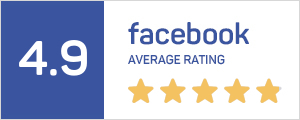 Details
Neoflex™ 500 Series is soft yet durable. It is composed of 80% SBR Rubber with 20% Mixed Colored EPDM Rubber, making it an appealing yet very cost effective flooring solution available in a vast variety of colors. It is ideally suited for fitness gyms, changing rooms, waiting rooms, walkways, exhibitions or temporary facilities.
Commercial, Recreational Flooring
Simple And Easy Self Installation,
80% Recycled Black Rubber,
20% Synthetic Blue Colored EPDM Rubber
Compliant to ASTM D2859, Class 1
Complaint to EN 13501-1, Class Efl
HALOGEN FREE
FORMALDEHYDE FREE
PVC FREE
Area of Application
Fitness Gyms - Aerobics - Changing Rooms - Pool Surrounds - Offices - Entrances - Retail Areas - Auditoria - Corridors - Stadia - Cinemas - Buses - Trains
SPECIFICATIONS - NEOFLEX™ 500 SERIES
Thickness

12 mm

Square Tile Size

52 x 52cm

Interlock Size

50 x 50cm

Density

1,000 kg/m3 [62.34 lbs./cu.ft.]

Resilience

49%

DIN 18032

Tensile Strength

1.39 N/mm2

DIN 18032

Tear Strength

9.7 N/mm

ASTM D624

Taber Abrasion

0.53 gr

ASTM C504

Shore Hardness A

60

ASM D2240

Remaining Indentation

0.07mm

DIN 53960

Noise Absorption

18dB [10 mm]

EN 20140/ISO 140

Flammability

Class 1 [Sport Use]

ASTM D2859

Flammability

Class 2 [Commercial Use]

ASTM E648

Coefficient of Friction

Dry > 1.2, Wet > 1.2

ASTM D2047-97

Slip Resistance

R10

ANZS 4596:1999

Thermal Stability

-40°C - 100°C

ASTM C1026

Neoflex Rubber Flooring is made of direction free

rubber chips supplied in a variety of sizes and

colors. Variations in shading and dispersion is

normal.
Questions on Neoflex™ 500 Series Interlocking Rubber Mat (12mm thickness)
From Haslina at Feb 19, 2018
Hi, may I know when will the border be in stock again? Thanks in advance!
From Sam at Feb 12, 2018
Hi,

I want to make fill a small space (like a box). Nothing to big, can 2 corners join together to form 1 overall?

Or must a corner only fit a border or a center?

Thanks!
Hi

You can join 4 corners to form a square of 1m x 1m.
From Aaron at Jan 23, 2018
Hi. When will the border pieces be in stock again?
From Gary Cheng at Jan 22, 2017
If I have an odd room shape (a 45 degree angle wall) and the length/breadth of the room doesn't fit the tile size nicely, how do I go about laying down these tiles ?
You need to cut them using sharp utility knife to fit your shape.
From Aarti Patni at Aug 16, 2015
Can we get these interlocking mats in blue Color or clots other than black. I know that this is available at lead on blue Color
We only supply other colour options for bulk purchase, subjected to 2 months lead time.
Realtime Estimation of Average Delivery Waiting Time --- 5-7 working days*
*Estimation based on last 7 days statistic
For small items, they will be sent within 5 working days using external courier.
Big items will be scheduled to be delivered within 7 working days. We will send SMS to confirm the delivery timing 1-2 days before delivery.
Free delivery applies for Orders above $150, otherwise delivery fees will be charged accordingly.
How to earn points?
1) For order under $150, every 1 dollar spent will earn you 1 point.
2) For order above $150, every 1 dollar spent will earn you 1 point for payment by Card / Paypal, but 2 points for Cash / Cheque / Bank payment.
3) Every new customer who sign up with us will earn 30 points immediately.
4) 80 extra points for writing a product review.
*Note: Points are not availale for some products.
How long does it take for the points to be credited to my account?
After the order is completed, which is within 3 working days after delivery.
How to check my available points?
You can check them under your account page.
How to redeem my points?
Every 50 points can be used to redeem 1 dollar discount. To redeem the points, simply add an item to your cart, and from your cart, you will be able to choose how much points you want to redeem.
Does the points expire?
Yes, they will expire after 3 years.
Are there any other uses for the points?
From time to time, we will have special promotion in which you will be able to utilitise your points better. For example, you will be able to exchange some points for 20-50% off a promotion item, or exchange a free delivery coupon code. These updates will be posted in our facebook page, so do like it to receive future updates :)
I did not receive any points after my order is complete. What should I do?
Points will be logged for registered users, thus most likely guest checkout is used. If an account is created after the order is placed, we can manually credit the points to the account, simply contact us via contactus@homegym.sg and we will rectify it for you. In this case, amount of points credited will be same as order total amount.
Which products do not earn point / Why are my points void?
There are a few cases in which the points will be voided:
1) Combo / Bundle products or orders which are pre-discounted.
2) Showroom discounted order.
3) Order placed without an account with us.
4) If extra freebies are given.
5) Payment by Installment Plan
* point system are subjected to change without notice
12 customer reviews
Nice mat

Desmond July 25, 2019

By

Very precise mat and fit very well. Good quality and you will know it the moment it arrived. But need to bear with the rubber smell for a few days before it goes away, overall good and well fitted mat.

Good value

Vikram May 24, 2019

By

Good value purchase. Had to wait a little while for them to come back into stock but it was worthwhile. All pieces fit together very smoothly and easily. The rubber smell has already dissipated after a few days of airing out my home gym.

Good mat

A January 19, 2017

By

Thick mat which ensures floor protection: both from noise and damage to flooring. Heavy rubber smell the first few days but it disappears over time.

Looks and feels good

JJ December 21, 2016

By

Yet to tried it out as I bought it for my house which is under renovation.
But it feels really sturdy & good.


Perfect Fit!

Order 114486 September 03, 2016

By

Worth your money for your the price to pay. Protects the flooring and acts as great cushion for the ageing joints.

Good quality Mats

SFO August 21, 2016

By

Good quality mats that will protect your floor and also minimize any noise disturbance to neighbors.

Tiny specks or rubber coming off initially, but the problem will be gone after a while. Liked it a lot. Highly recommended.

Best investment ever

Bastien August 03, 2016

By

This is a great addition to make sure that your floor remain protected. Tiles were slightly curved when received however I believe that with time they will flaten out well.

Does its Job

EK March 10, 2016

By

+ looks like one complete mat when joined together . absorbs impact , lower the noise u produce . comes in 0.5m which allows you to customize according to your need . dense enough . the smell of the mat is not that strong , goes away after awhile . stays on .

- small pieces of rubber comes out when u just get it , disappears after awhile

Seamless Customization Flooring Solution

This is Han Ong February 24, 2016

By

Performs perfectly to task with a durable composition to absorb heavy impact to go along with a comfortable feel for home-users who go bare-foot.

The main purchasing factor over other mats was the ability to customize the floor coverage (no thanks to HDB's 'artistic' floor plans) due to its smaller dimensions and interlocking function.

Interface was seamless once the mats are locked in place and they remain permanent without adhesives to the floor due to its weight and grip; thus, causing zero damage to flooring.

Main drawback was its (lack of) colour options, but I am picking bones from an egg.

Neoflex™ 500 Series Interlocking Rubber Mat (12mm thickness)

Eddie Tay November 05, 2015

By

After so much of checking and review. I had finally make a purchase of SGD 336.00 for 21 piece of Rubber mats from Homegym. while I received the rubber mats I will very impressive because the materials of the rubber mats as good as I see inside the gym. im so satisfied with the products. Good job Adrian. please help us to get more reasonable pricing products :)

excellent purchase

Sherry November 02, 2015

By

Thick, solid mats. No smell, which is wonderful.

Not as seamless as I had hoped - can see the joints for some of the mats, even after applying pressure to lock it.

Tiny specks of rubber stick to the feet when new, cleaning a few times seems to have eliminated this problem.

All in, the problems are minor and the mats work well under my home gym setup.


Must have mat for a homegym

Ric October 03, 2015

By

I spent $600 to polish the broken marble flooring in my house. Investing in $216 for 12 pcs of Neoflex 500 is worth it. I was surprised to see that the mats were quite thick, dense, and heavy. They are indeed heavy duty mats suitable for a HDB home gym. My recommendation is to purchase these mats first before you purchase your bench, rack, and other equipment. Fortunately, I bought my mats together with my Versabench and used them during the bench assembly. I needed 9 only but bought 12 instead so when I purchase a rack, I can just add in the other pieces to 2 x 1.5M area. ONce the mats are connected, they are seamless. Its like having one solid mat! The mats do not smell at all compared to what I read about other cheap alternatives posted on the internet. If you need to do it right, don't go for cheap mats. Get Neoflex 500 series!
Available in Showroom
View this product in our showroom
© 2019 HOMEGYM.SG. All Rights Reserved.