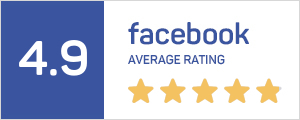 Details
Keep your focus on your training. The Commercial VR21 Recumbent Bike offers a back-supporting chair-like seat and in-handle controls that let you adjust your workout without taking your hands off the grips. A powerful self-adjusting fan cools you while a secure tablet holder lets you add your digital media for inspiration.


01 SEATED WITH SUPPORT
Exercise in comfort with the chair-like design of our recumbent cycles. The oversized, cushioned seat is built with lumbar support and is also ventilated so you can stay cool, relaxed and focused during your workout.
02 IFIT COMPATIBLE
A revolutionary interactive training program, iFit technology helps you get much more out of each workout. Track your progress, replicate real-life runs with Google Maps™, train with Jillian Michaels, and custom-tailor your workouts to your specific goals.
03 CONTROLLED COOLING
Enjoy a blast of cooling comfort from the fan that automatically adjusts its speed to match your workout speed. Located on the console, close to your body, this fan blows other workout fans away with cooling power you can feel.
04 CARDIOGRIP PULSE MEASUREMENT
Get a quick, accurate heart rate reading with sensors built into both handlebars. This exercise bike also comes with a Bluetooth Smart wireless receiver, which uses BLE technology to send a continuous reading to the display so you stay in the right training zone to help you reach your goals. (BLE Chest strap not inclulded)
05 RECUMBENT FRAME
With comfort in mind, this bike's recumbent design places its extra-wide ergonomic pedals directly in front of you with a cushioned seat and backrest to provide support for your lower back. This design allows you to enjoy your workout and pursue your fitness goals in a comfortable, relaxed position.
06 ONETOUCH™ CONTROLS
Quick, responsive controls adjust your resistance almost instantly at the touch of a button. Your focus stays on your workout, instead of scrolling through options.
07 HEART RATE MONITOR
Stay in your target heart rate zone to help you reach your fitness goals. CardioGrip™ sensors are built into both handlebars for a quick, accurate heart rate reading.
08 TRANSPORT WHEELS
Quickly move your stationary bike from room to room with built-in, front-mounted transport wheels.
09 9 KG INERTIA-ENHANCED FLYWHEEL
Engineered for incredibly smooth performance, this 9 Kg effective inertia-enhanced flywheel delivers a more natural ride. You'll feel the difference in your first workout.
10 32 WORKOUT APPS
Get the training you want with built-in workouts designed by a certified personal trainer to help you reach your fitness goals. Choose from calorie, intensity and performance training programs.
11 25 DIGITAL RESISTANCE LEVELS
Quick, responsive, OneTouch™ controls adjust your resistance to vary the intensity of your workout. With SMR™ Silent Magnetic Resistance, every adjustment is quiet, smooth and natural.
12 WATER BOTTLE HOLDER
Stay hydrated throughout your workout by keeping your water bottle close. This convenient water bottle holder is built in for easy access.
13 WIRELESS CHEST STRAP COMPATIBLE
Wear your own Bluetooth Smart chest strap for a continuous heart rate reading to help you stay in the right training zone for your fitness goals.
Product Specs
| | |
| --- | --- |
| Product Dimension | 155cm x 59 cm x 132cm |
| Product Weight | 60kg |
| Max Load | 130 Kg |
| Panel Design | 5" Backlit Display |
| Program | 32 Preset Workout Apps |
| Warranty | 1 year |
| Brand | NordicTrack |
Product Specs
| | |
| --- | --- |
| Product Dimension | 155cm x 59 cm x 132cm |
| Product Weight | 60kg |
| Max Load | 130 Kg |
| Panel Design | 5" Backlit Display |
| Program | 32 Preset Workout Apps |
| Warranty | 1 year |
| Brand | NordicTrack |
Questions on NordicTrack Commercial VR21 Recumbent Bike
Realtime Estimation of Average Delivery Waiting Time --- 2 working days*
*Estimation based on last 7 days statistic
For small items, they will be sent within 5 working days using external courier: Ta-Q-Bin
Big items will be scheduled to be delivered within 7 working days. We will send SMS to confirm the delivery timing 1-2 days before delivery.
Free delivery applies for Orders above $150, otherwise delivery fees will be charged accordingly.
How to earn points?
1) For order under $150, every 1 dollar spent will earn you 1 point.
2) For order above $150, every 1 dollar spent will earn you 1 point for payment by Card / Paypal, but 2 points for Cash / Cheque / Bank payment.
3) Every new customer who sign up with us will earn 30 points immediately.
4) 80 extra points for writing a product review.
*Note: Points are not availale for some products.
How long does it take for the points to be credited to my account?
After the order is completed, which is within 3 working days after delivery.
How to check my available points?
You can check them under your account page.
How to redeem my points?
Every 50 points can be used to redeem 1 dollar discount. To redeem the points, simply add an item to your cart, and from your cart, you will be able to choose how much points you want to redeem.
Does the points expire?
Yes, they will expire after 3 years.
Are there any other uses for the points?
From time to time, we will have special promotion in which you will be able to utilitise your points better. For example, you will be able to exchange some points for 20-50% off a promotion item, or exchange a free delivery coupon code. These updates will be posted in our facebook page, so do like it to receive future updates :)
I did not receive any points after my order is complete. What should I do?
Points will be logged for registered users, thus most likely guest checkout is used. If an account is created after the order is placed, we can manually credit the points to the account, simply contact us via contactus@homegym.sg and we will rectify it for you. In this case, amount of points credited will be same as order total amount.
Which products do not earn point / Why are my points void?
There are a few cases in which the points will be voided:
1) Combo / Bundle products or orders which are pre-discounted.
2) Showroom discounted order.
3) Order placed without an account with us.
4) If extra freebies are given.
5) Payment by Installment Plan
* point system are subjected to change without notice
Be the first to review this product
© 2019 HOMEGYM.SG. All Rights Reserved.