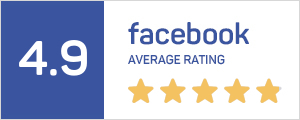 Details
Features:
1.2m in length
Chromed with revolving collars
Include Collars
To be used with Olympic weight plates
Ergonomic grips
Product Specs
| | |
| --- | --- |
| Brand | Vigor |
| Warranty | 1 Year |
Product Specs
| | |
| --- | --- |
| Brand | Vigor |
| Warranty | 1 Year |
Questions on Olympic Ez bar
From Guillaume Fang at Jul 20, 2018
Hi, what is the maximum permissible weight?
From Guillaume Fang at Jul 20, 2018
Hi, what is the maximum permissible weight?
From Moo at Aug 8, 2016
Hiya,

Do you have a straight bar of the same length please? 1.8 is too long for me.

Also, what is the weight of this bar please?

Thanks,
M
It is about 8-10kg. For olympic type, 1.8m is the shortest straight bar we have.
From jeff at Aug 6, 2015
Hi, im interested in the Olympic EZ Curl Bar, can the 5KG Rubberize Weight Plate fit onto this EZ Bar?

How many weight plate included, 2 ?


HP:9679-5733
Only olympic weights can be fitted on this bar. No weights are included, bar only.
Realtime Estimation of Average Delivery Waiting Time --- 5-7 working days*
*Estimation based on last 7 days statistic
For small items, they will be sent within 5 working days using external courier.
Big items will be scheduled to be delivered within 7 working days. We will send SMS to confirm the delivery timing 1-2 days before delivery.
Free delivery applies for Orders above $150, otherwise delivery fees will be charged accordingly.
How to earn points?
1) For order under $150, every 1 dollar spent will earn you 1 point.
2) For order above $150, every 1 dollar spent will earn you 1 point for payment by Card / Paypal, but 2 points for Cash / Cheque / Bank payment.
3) Every new customer who sign up with us will earn 30 points immediately.
4) 80 extra points for writing a product review.
*Note: Points are not availale for some products.
How long does it take for the points to be credited to my account?
After the order is completed, which is within 3 working days after delivery.
How to check my available points?
You can check them under your account page.
How to redeem my points?
Every 50 points can be used to redeem 1 dollar discount. To redeem the points, simply add an item to your cart, and from your cart, you will be able to choose how much points you want to redeem.
Does the points expire?
Yes, they will expire after 3 years.
Are there any other uses for the points?
From time to time, we will have special promotion in which you will be able to utilitise your points better. For example, you will be able to exchange some points for 20-50% off a promotion item, or exchange a free delivery coupon code. These updates will be posted in our facebook page, so do like it to receive future updates :)
I did not receive any points after my order is complete. What should I do?
Points will be logged for registered users, thus most likely guest checkout is used. If an account is created after the order is placed, we can manually credit the points to the account, simply contact us via contactus@homegym.sg and we will rectify it for you. In this case, amount of points credited will be same as order total amount.
Which products do not earn point / Why are my points void?
There are a few cases in which the points will be voided:
1) Combo / Bundle products or orders which are pre-discounted.
2) Showroom discounted order.
3) Order placed without an account with us.
4) If extra freebies are given.
5) Payment by Installment Plan
* point system are subjected to change without notice
Frequently bought together
Customers who bought this product also commonly purchased the following combination of items.
This Item: Olympic Ez bar
9 customer reviews
QUALITY EZ BAR

RICHARD April 03, 2020

By

Very good quality EZ bar

Perfect BAR

ZH August 29, 2017

By

It helped with the needs of building big arms and essential for one who wants to have a better bicep perk! Highly recommended!

GREAT VALUE FOR MONEY

Samuel April 16, 2017

By

Well built piece that weighs exactly 8kg. Collars spin well too.

Value for Money

EK April 18, 2016

By

+ good grips . weights spin when u do curls . nice on your wrists .

- not really a downside but it seems to go out of stocks really fast

A good quality Ez bar

Mikkel October 26, 2015

By

This bar is high quality and the type you would expect to find in top gyms. It can definitely be recommended.

Awesome Ez-bar

Jing Jie December 26, 2013

By

Upgraded from a normal Ez-bar to this olympic Ez-bar it felt much more better using it as compared to the previous as the weight plate does rotate while you curl it up! (:
Excellent Product!

Best Ez Bar

Daniel March 29, 2013

By

Solid, Excellent Quality, Most Durable!

great pumps and easy on wrist

Peter December 01, 2012

By

I love the EZ bar . Give my biceps great pumps and easy on the wrist.

Great, solid and heavy...

Felix May 12, 2012

By

This is a far better curl bar than my previous one.
The older bar was a standard screw-in type.
It was very cumbersome each time you needed change the weights.
And once you tightened the collars, the weights do not move. You need that 'spin' of the weights as you perform the rep..
The only problem I had with this new olympic curl bar was the nuts at both ends of the bar.
They tend to loosen very easily and I cannot seem to find an Allen key large enough to tighten it...
Otherwise, using this new bar was a joy to use!
© 2020 HOMEGYM.SG. All Rights Reserved.