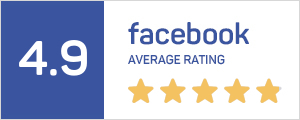 It helped with the needs of building big arms and essential for one who wants to have a better bicep perk! Highly recommended!
Well built piece that weighs exactly 8kg. Collars spin well too.
+ good grips . weights spin when u do curls . nice on your wrists .

- not really a downside but it seems to go out of stocks really fast
This bar is high quality and the type you would expect to find in top gyms. It can definitely be recommended.
Upgraded from a normal Ez-bar to this olympic Ez-bar it felt much more better using it as compared to the previous as the weight plate does rotate while you curl it up! (:
Excellent Product!
Solid, Excellent Quality, Most Durable!
I love the EZ bar . Give my biceps great pumps and easy on the wrist.
This is a far better curl bar than my previous one.
The older bar was a standard screw-in type.
It was very cumbersome each time you needed change the weights.
And once you tightened the collars, the weights do not move. You need that 'spin' of the weights as you perform the rep..
The only problem I had with this new olympic curl bar was the nuts at both ends of the bar.
They tend to loosen very easily and I cannot seem to find an Allen key large enough to tighten it...
Otherwise, using this new bar was a joy to use!
Write Your Own Review
Frequently bought together
Customers who bought this product also commonly purchased the following combination of items.
This Item: Olympic Ez bar
© 2019 HOMEGYM.SG. All Rights Reserved.