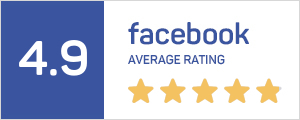 One of the better olympic weight plates I have used! Easy to handle and solid to the touch!
When i opened the weight boxes, they were all in plastics. Shows that it is trully taken care of even though its in the warehouse.
A barbell can be loaded good and heavy for a great workout! Rubberised and will last for a long time. Heavier and larger plates have grip handles for easy handling and transferring. Super!
Slim, and good quality weight plates. Except there is a rubber smell that I need to get rid of by washing the plates with soap, other than that is ok.
Great olympic weight set. I was searching high and low for a used olympic weight set to kickstart my lifting routine. Ended up buying this awesome bundle deal from homegym.sg.

Weights comes nicely packaged and feel high quality. Especially with the stainless steel inner ring which I like over those cheap steel ring with other rubber weights that will definately be worn over time. These weights look to last for a long time to come.
The plates come nicely oiled and look very professional. A very good deal when you buy the set with the barbell. These will probably last you a very, very long time and is a good long-term investment for your lifting journey.
Very good quality weight plates!
This entire weight set is perfect for beginners, as it comes with a full range of light to heavy weights. It is rubberised so that it can last longer.
These were packaged really well! They come in a whole range from 1.25kg to 20kg and were oiled, wrapped, boxed. Each weight is colour coded, no need to fumble to check the weight before racking it in!
Well manufactured plates - rubber coating is smoothed out and quality is good. The handles are cut evenly and the edges smoothed out as well - sleek!!
Quality is good + price is very reasonable.

One of the plates I received had a slight manufacturing defect and I alerted the customer service.
The next day it was replaced one-to-one, no fuss, no questions asked.
Customer service is superb!
Worth to buy the awesome weight plates. Nice design with a good quality materials. Nice additional color. Recommend to everyone out there.
Write Your Own Review
Frequently bought together
Customers who bought this product also commonly purchased the following combination of items.
This Item: Olympic Weight Set
© 2019 HOMEGYM.SG. All Rights Reserved.