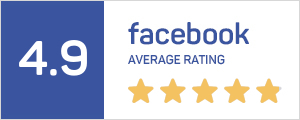 Details
---
Hybrid Design, Fitness Technology
Hybrid Trainer
Enjoy fitness motivation like never before when you access all your favorite benefits of the Hybrid Trainer. Engage your core, upper body, and lower body with the elliptical. Then tap into a great cardio workout with the recumbent bike. And now, for the first time ever, iFit® technology is available on the Hybrid Trainer allowing you to select a route anywhere in the world—and then go. Powered by Google Maps™, you can work out somewhere new every day (subscription required). Plus, you can explore unlimited iFit® workouts featuring top TV trainers like Chris and Heidi Powell. No matter your goal, you'll find programs created just for you. The tablet holder keeps all your favorite fitness tools close by and secure. The ProForm® Hybrid Trainer is the ultimate in fitness technology.
2 Machines in 1
Recumbent Bike
Elliptical
Tablet Holder
17" Stride
Watts Power Meter
The built-in power meter displays your power readout on the screen so you know when to pick up the pace or slow it down.
Integrated Tablet Holder
Make fitness time multi-tasking time. This device shelf keeps your tablet secure and conveniently close so you have access to all your training tools and entertainment must-haves.
Large LCD Window
This display tracks your speed, time, distance, and calories burned so you can monitor your training stats. Watch your favorite stats on the Priority Display. And the adjustable console angle means no matter your height, you'll be able to view your workout info.
SMR Silent Magnetic Resistance
This smooth, frictionless resistance system allows you to adjust your workout intensity without interrupting your workout.
20 Digital Resistance Levels
With 20 digital resistance levels you can start out easy and progress to intense. Each level is smooth, frictionless, and silent with our patented SMR Silent Magnetic Resistance.
20 Workout Apps
When you step on the pedals of a ProForm Hybrid Trainer, you get instant access to professional training programs fully loaded and ready to go. Now you can enjoy a challenging workout focused on your goals. Just press 'Start' and you're off.
iPod Compatible
Once you create your raving workout playlist, just plug your iPod* or MP3 player into our built-in sound system. Built with two 2-inch speakers, you can turn up the tunes and turn up the tempo. Experts have learned that we actually increase or decrease our pace to match the tempo of our tunes. Music has also been proven to lower perceived exertion. That's great news.
Soft Grips Upper-Body Workout Arms
Get a total-body, low-impact workout with upper-body workout arms. Elliptical training engages your entire body for a more balanced workout.
Product Specs
| | |
| --- | --- |
| Product Dimension | 154 x 62.5 x 179cm |
| Product Weight | 57kg |
| Max Load | 115kg |
| Warranty | Mainframe: Lifetime, Other parts: 1 Year |
| Brand | Proform |
Product Specs
| | |
| --- | --- |
| Product Dimension | 154 x 62.5 x 179cm |
| Product Weight | 57kg |
| Max Load | 115kg |
| Warranty | Mainframe: Lifetime, Other parts: 1 Year |
| Brand | Proform |
Questions on ProForm Hybrid Trainer Elliptical Machine
From nan feng at Sep 8, 2018
hi, for this product, do we have a tv screen on it? does it have apps to watch youtube and watch loval tv channels?
Hi it does not have TV screen for apps and shows.
Realtime Estimation of Average Delivery Waiting Time --- 5 working days*
*Estimation based on last 7 days statistic
For small items, they will be sent within 5 working days using external courier: Ta-Q-Bin
Big items will be scheduled to be delivered within 7 working days. We will send SMS to confirm the delivery timing 1-2 days before delivery.
Free delivery applies for Orders above $150, otherwise delivery fees will be charged accordingly.
How to earn points?
1) For order under $150, every 1 dollar spent will earn you 1 point.
2) For order above $150, every 1 dollar spent will earn you 1 point for payment by Card / Paypal, but 2 points for Cash / Cheque / Bank payment.
3) Every new customer who sign up with us will earn 30 points immediately.
4) 80 extra points for writing a product review.
*Note: Points are not availale for some products.
How long does it take for the points to be credited to my account?
After the order is completed, which is within 3 working days after delivery.
How to check my available points?
You can check them under your account page.
How to redeem my points?
Every 50 points can be used to redeem 1 dollar discount. To redeem the points, simply add an item to your cart, and from your cart, you will be able to choose how much points you want to redeem.
Does the points expire?
Yes, they will expire after 3 years.
Are there any other uses for the points?
From time to time, we will have special promotion in which you will be able to utilitise your points better. For example, you will be able to exchange some points for 20-50% off a promotion item, or exchange a free delivery coupon code. These updates will be posted in our facebook page, so do like it to receive future updates :)
I did not receive any points after my order is complete. What should I do?
Points will be logged for registered users, thus most likely guest checkout is used. If an account is created after the order is placed, we can manually credit the points to the account, simply contact us via contactus@homegym.sg and we will rectify it for you. In this case, amount of points credited will be same as order total amount.
Which products do not earn point / Why are my points void?
There are a few cases in which the points will be voided:
1) Combo / Bundle products or orders which are pre-discounted.
2) Showroom discounted order.
3) Order placed without an account with us.
4) If extra freebies are given.
5) Payment by Installment Plan
* point system are subjected to change without notice
Frequently bought together
Customers who bought this product also commonly purchased the following combination of items.
This Item: ProForm Hybrid Trainer Elliptical Machine
Be the first to review this product
© 2019 HOMEGYM.SG. All Rights Reserved.