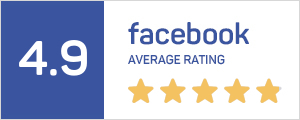 Details
Simple, effective and strong, this Chin-Up Bar can be mounted for chin up exercises, and for press ups, sit ups and ab crunches. The bar can also be used for stretches. Sample stretches are included for your upper body, hip and waist. The bar is a great space saver too.

1)Can be used out doors or indoors and Easy to set it up in few minutes
2)Perfect for chin-ups as well as a foot anchor for sit-ups and crunches
3)Chrome plated bar with padded grips
4)Optimized for standard door frames measuring 24 to 32 inches width
Product Specs
| | |
| --- | --- |
| Product Dimension | 65 - 100cm |
| Product Weight | 1.3kg |
| Warranty | 6 months |
Product Specs
| | |
| --- | --- |
| Product Dimension | 65 - 100cm |
| Product Weight | 1.3kg |
| Warranty | 6 months |
Questions on Simple Doorway Chin Up Bar
From Kelly at Mar 21, 2020
Do we need to screw the sides to the door frame?
Realtime Estimation of Average Delivery Waiting Time --- 5-7 working days*
*Estimation based on last 7 days statistic
For small items, they will be sent within 5 working days using external courier.
Big items will be scheduled to be delivered within 7 working days. We will send SMS to confirm the delivery timing 1-2 days before delivery.
Free delivery applies for Orders above $150, otherwise delivery fees will be charged accordingly.
How to earn points?
1) For order under $150, every 1 dollar spent will earn you 1 point.
2) For order above $150, every 1 dollar spent will earn you 1 point for payment by Card / Paypal, but 2 points for Cash / Cheque / Bank payment.
3) Every new customer who sign up with us will earn 30 points immediately.
4) 80 extra points for writing a product review.
*Note: Points are not availale for some products.
How long does it take for the points to be credited to my account?
After the order is completed, which is within 3 working days after delivery.
How to check my available points?
You can check them under your account page.
How to redeem my points?
Every 50 points can be used to redeem 1 dollar discount. To redeem the points, simply add an item to your cart, and from your cart, you will be able to choose how much points you want to redeem.
Does the points expire?
Yes, they will expire after 3 years.
Are there any other uses for the points?
From time to time, we will have special promotion in which you will be able to utilitise your points better. For example, you will be able to exchange some points for 20-50% off a promotion item, or exchange a free delivery coupon code. These updates will be posted in our facebook page, so do like it to receive future updates :)
I did not receive any points after my order is complete. What should I do?
Points will be logged for registered users, thus most likely guest checkout is used. If an account is created after the order is placed, we can manually credit the points to the account, simply contact us via contactus@homegym.sg and we will rectify it for you. In this case, amount of points credited will be same as order total amount.
Which products do not earn point / Why are my points void?
There are a few cases in which the points will be voided:
1) Combo / Bundle products or orders which are pre-discounted.
2) Showroom discounted order.
3) Order placed without an account with us.
4) If extra freebies are given.
5) Payment by Installment Plan
* point system are subjected to change without notice
Frequently bought together
Customers who bought this product also commonly purchased the following combination of items.
This Item: Simple Doorway Chin Up Bar
10 customer reviews
Unless you want to drill holes

Reu August 01, 2016

By

Will fall off the doorway unless u drill holes in the doorway to anchor it. Already fell down doing pullups twice in as many sessions

Great buy!

ST February 20, 2016

By

Simple and easy to mount and use.

Reliable

Choo July 09, 2015

By

Product is stable and can support my weight. Does what it is built for

Nice but

Jo May 22, 2015

By

When it fit, it worked really well. I used it on a wider door and couldn't get it to hold at all. Suggest you check your door and ensure it fits the specs.

Awesome

Wilfred April 29, 2015

By

Really loving the bar, been doing pull-ups with it everyday. Definitely recommend.

Very reliable

Ahmad March 11, 2015

By

Doesn't fall off the doorframe when tightened. Recommended to buy.

Excellent

Shahid August 27, 2014

By

Excellent quality,easy to mount with no issues encountered after frequent usage

the best

Aziz December 28, 2013

By

This is by far the best chin up bar i ever used....so easy to set up and excellent quality

Very good.

Wei August 08, 2013

By

The quality of this chin up bar is very good, i have been using it for half a year and have no problem with it.

Great product, highly recommended!

Alan Ng April 13, 2012

By

This product is easy to use and durable and great for me to improve my pull-ups. I just leave it at my door frame the entire time. Great price also.
© 2019 HOMEGYM.SG. All Rights Reserved.