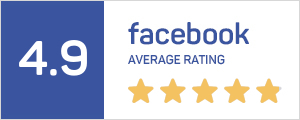 Will fall off the doorway unless u drill holes in the doorway to anchor it. Already fell down doing pullups twice in as many sessions
Simple and easy to mount and use.
Product is stable and can support my weight. Does what it is built for
When it fit, it worked really well. I used it on a wider door and couldn't get it to hold at all. Suggest you check your door and ensure it fits the specs.
Really loving the bar, been doing pull-ups with it everyday. Definitely recommend.
Doesn't fall off the doorframe when tightened. Recommended to buy.
Excellent quality,easy to mount with no issues encountered after frequent usage
This is by far the best chin up bar i ever used....so easy to set up and excellent quality
The quality of this chin up bar is very good, i have been using it for half a year and have no problem with it.
This product is easy to use and durable and great for me to improve my pull-ups. I just leave it at my door frame the entire time. Great price also.
Write Your Own Review
Frequently bought together
Customers who bought this product also commonly purchased the following combination of items.
This Item: Simple Doorway Chin Up Bar
© 2019 HOMEGYM.SG. All Rights Reserved.