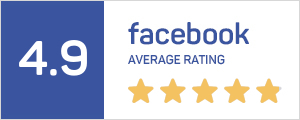 Good Quality and Value for Money
I bought two handlers so that not only I can use for triceps workout but also for lats exercises.
This pro grip cable completely utilized well with my power rack pulley system! Highly satisfied with this product :)
Love the fact that the handles revolves as you pull, the line of resistance hence remains constant.
Got this specifically for my Versarack' pully system! useful if you don't have a bench.
My wonderful versarack's pully system can now be fully utilized to individually exercise my triceps and biceps. Separate arm exercises can provide the balanced strength development which a bar attachment cannot provide.
Write Your Own Review
Frequently bought together
Customers who bought this product also commonly purchased the following combination of items.
This Item: Single Rubber Pro Grip Cable Attachment Bar Revolving Handle
© 2019 HOMEGYM.SG. All Rights Reserved.