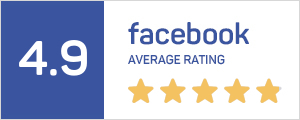 Details
A compact standard width barbell bench with a space saving ultra smooth glide, folding design. Featuring backrest which can be adjusted to incline, decline and flat positions, together with a leg developer and adjustable height padded preacher curl pad make the compact Bench the perfect training partner. Also features a locking pin on the leg developer to create an abdominal trainer.
Features:
Backrest adjusts to flat, incline and decline positions
Foldable - Quick release locking system
Integral leg developer with Locking pin to aid abdominal exercises
Ergonomical height adjustable preacher curl pad
Non-slip floor protectors
Product Specs
| | |
| --- | --- |
| Product Dimension | 125 x 80 x 163 cm (L x W x H) |
| Product Weight | 21kg |
| Max Load | 150kg |
| Warranty | Mainframe: Lifetime, Other parts: 1 year |
| Brand | Vigor |
Product Specs
| | |
| --- | --- |
| Product Dimension | 125 x 80 x 163 cm (L x W x H) |
| Product Weight | 21kg |
| Max Load | 150kg |
| Warranty | Mainframe: Lifetime, Other parts: 1 year |
| Brand | Vigor |
Questions on Vigor Foldable Barbell Bench
From hong yee at Mar 17, 2019
What is the maximum load of the bench?
It is 150kg.
From Chris at Mar 7, 2019
Will the version 2 return it is currently out of stock???
From anonymous at Dec 3, 2018
Few questions:

1) What is the main difference between this model and the version 2 model?
2) Does it include everything shown in the pic? e.g - Bicep training part
3) is it made of stainless steel (Prevent rusty)?
4) What is the suitable length of barbell to be used?
5) Any video link to show the folding of the bench press?

Appreciate your kind reply, thanks!
1) This is a lighter model with less features

2) Yes everything in the pic in included

3) No, it is paint coated

4) 1.5m

5) No but it is similar to V2
From jun yang at Nov 23, 2018
What's the maximum load for the barbell?

It is 150kg
Realtime Estimation of Average Delivery Waiting Time --- 2 working days*
*Estimation based on last 7 days statistic
For small items, they will be sent within 5 working days using external courier: Ta-Q-Bin
Big items will be scheduled to be delivered within 7 working days. We will send SMS to confirm the delivery timing 1-2 days before delivery.
Free delivery applies for Orders above $150, otherwise delivery fees will be charged accordingly.
How to earn points?
1) For order under $150, every 1 dollar spent will earn you 1 point.
2) For order above $150, every 1 dollar spent will earn you 1 point for payment by Card / Paypal, but 2 points for Cash / Cheque / Bank payment.
3) Every new customer who sign up with us will earn 30 points immediately.
4) 80 extra points for writing a product review.
*Note: Points are not availale for some products.
How long does it take for the points to be credited to my account?
After the order is completed, which is within 3 working days after delivery.
How to check my available points?
You can check them under your account page.
How to redeem my points?
Every 50 points can be used to redeem 1 dollar discount. To redeem the points, simply add an item to your cart, and from your cart, you will be able to choose how much points you want to redeem.
Does the points expire?
Yes, they will expire after 3 years.
Are there any other uses for the points?
From time to time, we will have special promotion in which you will be able to utilitise your points better. For example, you will be able to exchange some points for 20-50% off a promotion item, or exchange a free delivery coupon code. These updates will be posted in our facebook page, so do like it to receive future updates :)
I did not receive any points after my order is complete. What should I do?
Points will be logged for registered users, thus most likely guest checkout is used. If an account is created after the order is placed, we can manually credit the points to the account, simply contact us via contactus@homegym.sg and we will rectify it for you. In this case, amount of points credited will be same as order total amount.
Which products do not earn point / Why are my points void?
There are a few cases in which the points will be voided:
1) Combo / Bundle products or orders which are pre-discounted.
2) Showroom discounted order.
3) Order placed without an account with us.
4) If extra freebies are given.
5) Payment by Installment Plan
* point system are subjected to change without notice
Frequently bought together
Customers who bought this product also commonly purchased the following combination of items.
This Item: Vigor Foldable Barbell Bench
1 customer reviews
Very satisfied with purchase

Ben January 05, 2019

By

Item was as per description, delivery was prompt. Item was of good quality. Value for money purchase
© 2019 HOMEGYM.SG. All Rights Reserved.