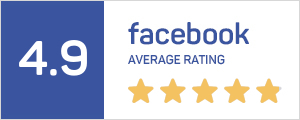 You literally get everything from this machine. Many many great workout combinations. Storage for plates, olympic bar. Hooks for accessories! All parts and screws accounted for. Only one issue: manual numbers every screw, bolt, bar, pulley, washer...but they don't number every single part that comes in the box which can be confusing because illustrations of the parts can be small in the manual. Only small items like nuts, bolts and washers are numbered. Otherwise...its really really a good buy!
I ordered this item last year and almost forgot to put down my reviews - was probably the first person to place this order and it's pretty good. I staff were quite friendly and loved the transaction + quality overall (I had it assembled on my terrace with a roof cover and it's still standing strong, limited/negligible rusting)
Very smooth ordering transaction and fast delivery.
Items was awesome. Good packaging with a quality materials. Able to complete to fixed up everything within 5 hrs by myself alone. Recommend to everyone out there who love to workout at home at the convenient of your own time. Buy items from homegym.
Stable and good quality machine that let me do full body workout. My wife sometimes uses the cables too. Overall, good experience with the homegym team.
Write Your Own Review
Frequently bought together
Customers who bought this product also commonly purchased the following combination of items.
This Item: VIGOR G8 Functional Trainer, Power Rack, Smith Machine Combo
Available in Showroom
View this product in our showroom
© 2020 HOMEGYM.SG. All Rights Reserved.