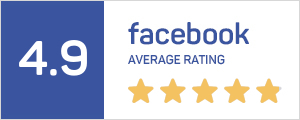 Very easy to use and convenient. Best for small houses. Prompt delivery.
Fast delivery. Not as 'light' as I expected to be.. Wire is abit short but not a problem... Overall is a good buy
It's quite small and has a minimal look. Perfect for a cluttered home as it is easy to pack up without taking too much space I've noticed some creaking sounds but we'll wait and see.
fast delivery and received in good condition, I noticed that it's quite heavy for ladies and I used it about half an hour, my advice is not suitable for older people and children, because it doesn't have a stop bottom and if you step too ahead it run faster, so must be able to get used of the momentum, Thanks seller for the fast delivery.
Quick delivery. Super slim treadmill that stows under my sofa. Needs to get used to running on the same spot to keep constant speed.
Bought this treadmill during sale. Very nice looking sleek machine and user friendly. I really like this treadmill, thanks seller
I'm impressed with the product. Looks nice, operation noise level is moderate and acceptable. Heard an occasional creaking sound every one and a half turn. Wonder if it is the rubber rubbing against the bottom of the treadmill. Hope can last long. But for day 1 testing out, I am still happy with the performance.
I have been using the Vigor Smart Walk Treadmill from HomeGym for about a month. I am very pleased with the product and it is serving my needs very well. I can use it at the comfort of my home while watching TV or listening to music. It folds away neatly and can lean against wall. I always wanted to buy a treadmill for a few years but did not have the space. This machine is very thin when folded. Easy to store with little space!
Good buy
Great additional to my new house and keeps me moving everyday.
Write Your Own Review
Frequently bought together
Customers who bought this product also commonly purchased the following combination of items.
This Item: Vigor Smart Walk Treadmill
Available in Showroom
View this product in our showroom
© 2017 HOMEGYM.SG. All Rights Reserved.