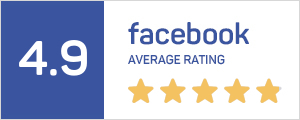 Details
The Vigor 20kg Weight Vest is the perfect solution to taking your workout to the next level.

Solid construction and effective in design, the Vigor 20kg Weight Vest is made for everyday training use. Featuring heavy duty structural integrity, the Vigor 20kg Weight Vest is built to take a pounding and help you expand your range of exercises. The Vigor 20kg Weight Vest is unmatched in its class and will give you solid and intense workouts for many years to come!

With the Vigor 20kg Weight Vest you will have intense workouts for a variety of different muscle groups while maximizing the effectiveness of your workouts with a combination of core and strength workouts. The Vigor 20kg Weight Vest provides some of the best, most effective strength training exercises. Use at the gym or at home to mix up your exercises and take your training to the next level!

The Vigor 20kg Weight Vest is worn just the same way you would wear a jacket. Adjustments allow the Vest to fit to effectively to your body shape. The weights have been positioned to provide an even distribution over your torso so the load is proximal to your core and minimizes stress on your joints.

Weights can be removed or added to suit your particular exercise. The Vigor 20kg Weight Vest can be used in addition to many exercises such as Chin Ups, Push Ups, Squats, Lunges, Kettlebell workouts or almost anything you can think of. Wear the Vigor 20kg Weight Vest whilst active in training at the gym, active in sport, running or simply going for a walk and you'll not only improve your strength and conditioning gains but also tone up and lose fat whilst burning extra calories.

Product Specifications:
Add or remove weight blocks for a total weight of 20kg
Adjustable to suit different body shapes
*2019 update: New model will be slightly different with 30 pockets instead of 20 pockets to allow for future addons.
Product Specs
| | |
| --- | --- |
| Warranty | 1 Year |
| Brand | Vigor |
Product Specs
| | |
| --- | --- |
| Warranty | 1 Year |
| Brand | Vigor |
Questions on Vigor Weight Vest - 20kg
From ian at Jan 9, 2015
how many weights will be provided? and are the weight pockets only at the front?
19 provided. There are pockets on front and back.
From Ivan at Aug 21, 2015
How heavy in total for the weights?
About 19kg.
From D at Nov 19, 2015
Just checking whether the weights are metal plates or sand?
They are metal blocks.
From Victor at Sep 11, 2016
Are we able to buy extra weight blocks?

Is the vest washable as well?
We do not sell additional blocks, but you can consider the heavier version (30kg). Yes it is washable.
From Sybian at Nov 29, 2016
The max weight will be 20kg? Anyway to add on ?
Yes max is 20kg. You can consider the 30kg if need heavier.
From Sybian at Nov 29, 2016
The max weight will be 20kg? Anyway to add on ?
From Yuen at Aug 20, 2018
Hi, can I remove weights (example if I just wanna add 5kg, I can just remove 15kg of weights etc up to a max of 20 kg).
Yes you can remove up to 20kg in 1kg changes.
Realtime Estimation of Average Delivery Waiting Time --- 5-7 working days*
*Estimation based on last 7 days statistic
For small items, they will be sent within 5 working days using external courier.
Big items will be scheduled to be delivered within 7 working days. We will send SMS to confirm the delivery timing 1-2 days before delivery.
Free delivery applies for Orders above $150, otherwise delivery fees will be charged accordingly.
How to earn points?
1) For order under $150, every 1 dollar spent will earn you 1 point.
2) For order above $150, every 1 dollar spent will earn you 1 point for payment by Card / Paypal, but 2 points for Cash / Cheque / Bank payment.
3) Every new customer who sign up with us will earn 30 points immediately.
4) 80 extra points for writing a product review.
*Note: Points are not availale for some products.
How long does it take for the points to be credited to my account?
After the order is completed, which is within 3 working days after delivery.
How to check my available points?
You can check them under your account page.
How to redeem my points?
Every 50 points can be used to redeem 1 dollar discount. To redeem the points, simply add an item to your cart, and from your cart, you will be able to choose how much points you want to redeem.
Does the points expire?
Yes, they will expire after 3 years.
Are there any other uses for the points?
From time to time, we will have special promotion in which you will be able to utilitise your points better. For example, you will be able to exchange some points for 20-50% off a promotion item, or exchange a free delivery coupon code. These updates will be posted in our facebook page, so do like it to receive future updates :)
I did not receive any points after my order is complete. What should I do?
Points will be logged for registered users, thus most likely guest checkout is used. If an account is created after the order is placed, we can manually credit the points to the account, simply contact us via contactus@homegym.sg and we will rectify it for you. In this case, amount of points credited will be same as order total amount.
Which products do not earn point / Why are my points void?
There are a few cases in which the points will be voided:
1) Combo / Bundle products or orders which are pre-discounted.
2) Showroom discounted order.
3) Order placed without an account with us.
4) If extra freebies are given.
5) Payment by Installment Plan
* point system are subjected to change without notice
Frequently bought together
Customers who bought this product also commonly purchased the following combination of items.
This Item: Vigor Weight Vest - 20kg
10 customer reviews
GOOD VALUE

GY October 02, 2018

By

This vest is sturdy and holds up well with rigorous training. It fits snugly and does not shift around during my workouts (pull-ups, dips, climbing...). Overall a good investment. Would recommend!

Good

Marcus June 04, 2018

By

Used it for jogging, it jumps a bit, making it a little uncomfortable for the landing.
Recommended for pullups/ dips instead.
Overall a good item, very detailed packaging, made sure all 1kg metal weights were wrapped in plastic.

ForceUSA 20kg vest

EeMeng March 17, 2018

By

Good vest. Very well secure, i use it for pull up training and run.

GOOD

Lee January 11, 2018

By

Rec'd, Good Design & Material.

Great quality and price

Rick Tan August 24, 2017

By

The fitting is great as it has velcro to keep the vest tight to my body when doing exercises with it. The quality looks and feel very good. The price is also cheaper than what I have been seeing at other online and retail stores. Unless you drive, dont attempt to pick it up by yourself. 20kg is heavy!

Quite Good

Chrisx October 31, 2016

By

It does the job well.

Good

Lee June 15, 2016

By

It is good. I have tried it and now using for my workout. Got to give 5 out of 5 for this product.

DOES THE JOB

LOKE March 15, 2016

By

Ease of usage especially if one needs to remove about 5kgs which can be done from the Front without removing the vest.
Durability - No opinion as yet and material looks decent and strong.

I gave 4/5 because the metal rings are slightly tarnished but no big deal as integrity of metal rings are not compromised.

Overall Good

gabe12571 February 21, 2016

By

Material quality is good and very comfortable wearing it.
Worth to buy.

Overall good

Soon December 18, 2015

By

The Force USA weighted vest 20kg is fitting easy to use durability wise needed more time to test
overall not bad and its the right weight for me

© 2019 HOMEGYM.SG. All Rights Reserved.