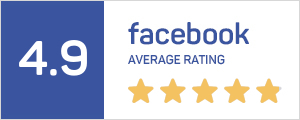 Vest is functional and helps to build strength progressively. It fits snugly to your body and I like the fact that you can increase more resistance through adding incremental weights over time. Great product!
I already have dip belt and kettlebell for weighted pull ups.
So I might as well buy a weight vest to broaden my range of weighted exercises.

I used it regularly for weighted pull ups on a door pull up bar.
I do weighted dips in between two chairs at home.
Weighted push-ups are doable but you need to get used to weight hanging in front of your chest.
Weighted muscles ups are more comfortable done using the vest or ankle weights rather than dip belt.

If you still need a bit more weight for pull ups, you could just combine the weight vest with a dip belt and kettlebell or some ankle weights.
Just bought and used it twice.

Put in 10kg load first. Wore it to run 4km both times. Hopefully it is durable for the runs.
Item was delivered to my doorstep only 4 days after placing my order. The vest is very comfortable to wear, and the weight is distributed evenly throughout. Tried doing some chin ups and parallel bar dips using this vest and it felt great: I know I will be able to get stronger with consistent training and increasing the resistance bit by bit.
Delivery is fast. Solid good vest . Need to test for few day . My first vest start to tear off after few trials .Hope the one last .
Been using it for a couple of days. Starting off with 30 kg. Tough for me but I can feel the improvement.
Solid vest, well balanced, weights are easy to adjust. Have been searching for weighted vests online, but this is the likely the best in singapore.
The product arrived within 3 days of order. Quite possibly the smallest 30kg delivery I've ever received. The vest is very comfortable and allows for you to equally distribute the weight across your body to ensure that your shoulders are not carrying the entire load on your back like the usual back-packs. Moreover, the weights come separately in 30 pieces of 1kg each. So it's good for gradual increase or inter-change the intensity of your workout whenever you want to. Straps and material of the vest looks sturdy enough to withstand the full 30kg, but I haven't tried putting it all on.
Packaging is flawless
Easy to put the 1kg weights in the slots
The weight is well spread and it won't hurt you

The fit is excellent. I can do all my work out exercices (pull ups, push ups, squats, lunges, plank)


Been using it for my weighted calisthenics. I can say that the vest is quite good. It is much cheaper than other well-known brands in the market.
Write Your Own Review
Frequently bought together
Customers who bought this product also commonly purchased the following combination of items.
This Item: Vigor Weight Vest - 30kg
© 2019 HOMEGYM.SG. All Rights Reserved.