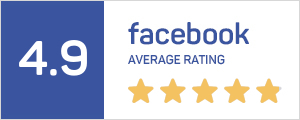 This is a well made and sturdy indoor spin cycle. The design is geared towards beginner to intermediate spin cyclists and the ergonomics allow for a huge range of body dimensions. It is still early days, but I expect for the cycle to last a long time based on it's stability and decent quality build and key components. Definitely a reasonable price for this quality, finished off with a great delivery service. Very happy with the purchase.
Bike delivered to me earlier by one day as scheduled. Friendly service and staff explained well and clearly at the showroom. Kudos! Bike has lived up to expectations so far and am happy with the performance and results!
Thanks and keep it up!!!
Ordered V1000 spin bike and some other staffs online, was smooth process. Delivery was on time. The spin bike is very good product, easy installation, very solid and sturdy. Recommended.
Call them to find out more about the V1000 spin bike before the purchase.The guy who talk to me gave all the info i need.Very polite and have patient explaining the details.Bought on line the very night and will delivered in 5 working days but call the next day they are delivering to me now.Assembly is very easy as there is menu instruction inside.Assemble it in half hr. plus unpacking the bike.Will recommend to friends and purchase other products if needed.
Fast and good response. Delivery guys also punctual and helpful. Will buy again highly recommend to others.
Me and my family came down to the showroom to checkout the bike to make sure of the quality. The staff was really helpful in answering our questions. The purchase process was smooth, the bike was delivered in 2 days. We did the assembly ourselves and it was quite straightforward. We are very satisfied with the bike and the price is quite reasonable. Highly recommended.
Bought a VORTEC V1000 SPIN BIKE.
The entire service from purchase to assembly and finally using it was superb
A very sturdy bike for the family. Gives a smooth ride.
Sleek and durable finishes, especially on the handles.
Bought the "V-V1000 VORTEX V1000 SPIN BIKE" recently.
Its a solidly built bike and does not make any noise while spinning.
Fit & finsih is great. On the first look itself, I could say that this machine is built to last.
My entire family has been using it each day.
A bit on the costlier side, but the fact that it is durable, makes it worthy of the price.
Overall i am pretty satisfied with the spinning bike. The service of the staff are good as well. However, i would like to check why am i hearing a 'thud' sound from the left side of the pedal when i am doing standing climb? Is there anything that i can do to remove the sound?
Write Your Own Review
Frequently bought together
Customers who bought this product also commonly purchased the following combination of items.
This Item: Vortec V1000 Spin Bike
Available in Showroom
View this product in our showroom
© 2019 HOMEGYM.SG. All Rights Reserved.