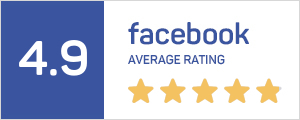 Details
Features:

- 1.5m in length
- high quality polished steel with a chrome finish
- Chrome plated steel bar, threaded on each end
- Includes 2 star lock threaded plate clamps
- Threaded ends with star-lined collars ensure that plates are secure.
- 28mm in diameter.
Product Specs
| | |
| --- | --- |
| Diameter | 28 MM |
| Brand | Vigor |
| Warranty | 1 Year |
Product Specs
| | |
| --- | --- |
| Diameter | 28 MM |
| Brand | Vigor |
| Warranty | 1 Year |
Questions on 1.5M Barbell
From Lee Wei Xiang at Dec 16, 2016
Hi, is the 1.5m barbell compatible with the normal rubber olympic weighted plate? Not refering to the bumper one.
The thickness of 1.5m barbell is 28MM whereby Olympic weight plate are at 51MM. They are not compatible, however our regular weight plates of 29MM inner hole diameter will fit the 1.5m barbell.
From cai at Feb 3, 2016
Hi,how much weight can these bar withstand?thank you.
130kg
From Vic Chee at Jan 19, 2015
May i know the weight of this ?
About 6kg.
Realtime Estimation of Average Delivery Waiting Time --- 5-7 working days*
*Estimation based on last 7 days statistic
For small items, they will be sent within 5 working days using external courier.
Big items will be scheduled to be delivered within 7 working days. We will send SMS to confirm the delivery timing 1-2 days before delivery.
Free delivery applies for Orders above $150, otherwise delivery fees will be charged accordingly.
How to earn points?
1) For order under $150, every 1 dollar spent will earn you 1 point.
2) For order above $150, every 1 dollar spent will earn you 1 point for payment by Card / Paypal, but 2 points for Cash / Cheque / Bank payment.
3) Every new customer who sign up with us will earn 30 points immediately.
4) 80 extra points for writing a product review.
*Note: Points are not availale for some products.
How long does it take for the points to be credited to my account?
After the order is completed, which is within 3 working days after delivery.
How to check my available points?
You can check them under your account page.
How to redeem my points?
Every 50 points can be used to redeem 1 dollar discount. To redeem the points, simply add an item to your cart, and from your cart, you will be able to choose how much points you want to redeem.
Does the points expire?
Yes, they will expire after 3 years.
Are there any other uses for the points?
From time to time, we will have special promotion in which you will be able to utilitise your points better. For example, you will be able to exchange some points for 20-50% off a promotion item, or exchange a free delivery coupon code. These updates will be posted in our facebook page, so do like it to receive future updates :)
I did not receive any points after my order is complete. What should I do?
Points will be logged for registered users, thus most likely guest checkout is used. If an account is created after the order is placed, we can manually credit the points to the account, simply contact us via contactus@homegym.sg and we will rectify it for you. In this case, amount of points credited will be same as order total amount.
Which products do not earn point / Why are my points void?
There are a few cases in which the points will be voided:
1) Combo / Bundle products or orders which are pre-discounted.
2) Showroom discounted order.
3) Order placed without an account with us.
4) If extra freebies are given.
5) Payment by Installment Plan
* point system are subjected to change without notice
Frequently bought together
Customers who bought this product also commonly purchased the following combination of items.
14 customer reviews
Well built & quick delivery

TAN February 16, 2020

By

Works well, good quality, delivered quickly

Good Experience

Angus January 20, 2019

By

Sturdy and Fast delivery

Sturdy

Jed C December 10, 2016

By

Very soild built and sturdy. Delivery was breeze !

Quality is fine but fits only >= 29mm Plates

AVIK May 29, 2016

By

product was good and delivery was fine as well. They arranged week end delivery for me. But guys.. be very careful before selecting this product and note that it says, diameter 28 mm. i.e it is not same as the standard (which are most widely available everywhere else) 25.5 mm ( nearly 2.55 cm or 1 inch). I made that mistake and none of my existing plates are fitting into it now. So I'll now have to either sell the bar or buy weights only from this guys at homegym. So take your time to book this product and be confirmed.

Ready Barbell

F Y April 24, 2016

By

Solidly built. Fits 29 mm plates. Great for use as ready standby for exercises in quick succession.

My 1st barbell

cai March 26, 2016

By

Solid buy,easy on loading plates.

Solid barbell

ST February 20, 2016

By

Good quality and solid barbell. Suited for home use.

Good quality barbell

Zu February 12, 2016

By

Purchased 1.5m barbell and very happy with it.. Good quality and very solid.

standard bar

yx October 24, 2015

By

just a little jagged at the edges, couldn't fit in the plate smoothly at first. overall, still value for money

Solid one!

Kent August 27, 2015

By

No complaints for this good quality barbell.

Prefect weapon for squats.

Actually Bought 1.8m barbell

Izzat July 06, 2015

By

I actually bought 1.8m barbell because the website does not allowed any changes of order. Fortunately they allowed the change when I went down for self collection. Bought a 1.8m bar for deadlifts and squats. Excellent service and quality. Kudos

Great barbell at a affordable price

Jack January 15, 2015

By

Great quality barbell at a reasonable price, suitable for most home workout.

Be mindful, bar will not fit your standard 1" weight plates.

Chris December 23, 2014

By

Bar is of excellant quality but it does not fit your standard 1" weight plates as it is 28mm diameter.

1.5m Barbell

Casey December 31, 2013

By

Barbell comes oiled and in a plastic - Good
Works well for my Les Mills Pump workout.
© 2019 HOMEGYM.SG. All Rights Reserved.