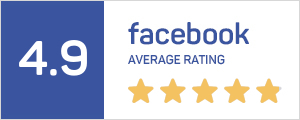 Frequently bought together
Customers who bought this product also commonly purchased the following combination of items.
This Item: Easy Lock Olympic barbell collar
19 customer reviews
Excellent

Isaiah February 04, 2019

By

Very easy to use and secure.

Very easy to use

Stan January 08, 2019

By

When gyming, you might need to frequently add/reduce weights as you work on your sets. This collars allows you to unlock and lock without much effort, and makes things easier and more convenient.

Easy to use yet secure

ZH August 24, 2017

By

An awesome default barbell lock that is easy to use & 100% secure

Simple and easy to use

Shawn May 22, 2017

By

Secure, easy and fast usage

Very secure

letchu22 April 29, 2017

By

Used for more than a week now. It's really easy to get on and off but i guess that's rather obvious. The most important trait is that it keeps the weight plates from moving very snugly. I've not used any other collars to have a comparison though.

Best collar I've ever used

Ethan Yap April 01, 2017

By

I've used those standard spring collars at commercial gyms, one plastic kind with a twist handle (also called easy lock) at a friend's place, and this one. This one is by far the best of all of them. If you're using an Olympic bar, the tightness of the spring collar isn't a big deal, but the collar does get bent over time, and it's a hassle to keep applying force to keep it open. Easy lock collars do not have this problem. The twisting ones have some awkward internal stresses and can't easily be repaired. But these are far more intuitive, and are more direct with the force they apply to the bar. Fewer joints and redirections of force make for a more durable and easy to fix product

Simple and effective product

SL February 12, 2017

By

Does what it says! Definitely a better clip than the default collar. Simple to use and saves time while working out.

Highly recommended

A January 19, 2017

By

Much easier to use than sping collar but it takes more space on the bar sleeve as compared to spring collar. Something to take note of especially when using the 1.8m Olympic barbell

Super upgrade

AL December 29, 2016

By

Super easy to use and it save syou time and energy compared to the normal clamps. highly recommended upgrade, especially if you do heavy squats/deadlifts.

Easy as ABC

Farah December 03, 2016

By

It's exactly as described in its name- super easy to use. It save you the time and hassle of locking weights onto your barbell using the regular spring loaded clamps, which is a pain in the neck (and the hands), especially if you have to change weights often. A worthwhile investment.

Easy to use

Ng November 26, 2016

By

It so easy to use and definitly time saving

recommend buy

chris October 31, 2016

By

Much more easy to use than the default clips that comes with the oly bar. Buy this to save time and energy for your gym workout.

Simple and efficient.

Peter August 24, 2016

By

It does it's job well and lock the plates in place and make workout feel more at ease. Easy to use and is definitely much better than the usual spring 1..

Safety

joe August 16, 2016

By

Dun have to keep screwing for the normal barbell.. Use this for my new olympic bar and save lots of time n most importantly its alot safer now without having to worry the plates may drop..

Good

yt June 23, 2016

By

No need to worry if weights are gonna slip off the bahhbell anymore.

Easy & Convenient

EK May 27, 2016

By

+ easy to put it on . holds your weights strongly

Easy

Eddy May 07, 2016

By

Upgraded to these easy lock collars from e spring collars. Easier and more convenient to use!

Safety

Keith April 12, 2016

By

It secures my barbell and weight plate well!

Quick and easy - good accessory

Mikkel October 26, 2015

By

This is a simple piece of accessory, but it does the job quickly, easily and most important securely! Once it is placed on the bar you can feel safe and secure and not worry about whether it will let go of the plates if you are at an angle.
© 2019 HOMEGYM.SG. All Rights Reserved.