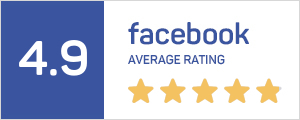 Details
Dumbbell not included. Self assembly required.
Product Specs
| | |
| --- | --- |
| Brand | Ironmaster |
| Warranty | 1 year |
Product Specs
| | |
| --- | --- |
| Brand | Ironmaster |
| Warranty | 1 year |
Questions on Ironmaster Dumbbell Stand
Realtime Estimation of Average Delivery Waiting Time --- 3 working days*
*Estimation based on last 7 days statistic
For small items, they will be sent within 5 working days using external courier: Ta-Q-Bin
Big items will be scheduled to be delivered within 7 working days. We will send SMS to confirm the delivery timing 1-2 days before delivery.
Free delivery applies for Orders above $150, otherwise delivery fees will be charged accordingly.
How to earn points?
1) For order under $150, every 1 dollar spent will earn you 1 point.
2) For order above $150, every 1 dollar spent will earn you 1 point for payment by Card / Paypal, but 2 points for Cash / Cheque / Bank payment.
3) Every new customer who sign up with us will earn 30 points immediately.
4) 80 extra points for writing a product review.
*Note: Points are not availale for some products.
How long does it take for the points to be credited to my account?
After the order is completed, which is within 3 working days after delivery.
How to check my available points?
You can check them under your account page.
How to redeem my points?
Every 50 points can be used to redeem 1 dollar discount. To redeem the points, simply add an item to your cart, and from your cart, you will be able to choose how much points you want to redeem.
Does the points expire?
Yes, they will expire after 3 years.
Are there any other uses for the points?
From time to time, we will have special promotion in which you will be able to utilitise your points better. For example, you will be able to exchange some points for 20-50% off a promotion item, or exchange a free delivery coupon code. These updates will be posted in our facebook page, so do like it to receive future updates :)
I did not receive any points after my order is complete. What should I do?
Points will be logged for registered users, thus most likely guest checkout is used. If an account is created after the order is placed, we can manually credit the points to the account, simply contact us via contactus@homegym.sg and we will rectify it for you. In this case, amount of points credited will be same as order total amount.
Which products do not earn point / Why are my points void?
There are a few cases in which the points will be voided:
1) Combo / Bundle products or orders which are pre-discounted.
2) Showroom discounted order.
3) Order placed without an account with us.
4) If extra freebies are given.
5) Payment by Installment Plan
* point system are subjected to change without notice
Frequently bought together
Customers who bought this product also commonly purchased the following combination of items.
This Item: Ironmaster Dumbbell Stand
8 customer reviews
Works as advertised

Starting Strength July 28, 2019

By

Slightly smaller than i would have expected from the online pics, but it does the job and feels rock solid.

Sturdy Stand

Muhammad May 26, 2018

By

Nothing much to say.. Very simple product but serves its purpose.. Good quality.. Never disappoints with iron master product...

Expensive but get it if you can

SP December 20, 2017

By

Quality finish and fit and doesn't look cheap. You'll find it easy and faster to change plates during your workout. Avoids having to squat to floor to do this each time. Nice height for bent over single arm rows if you don't have a bench. Was easy to assemble and feels very sturdy. Doesn't occupy any more floor space than you would with the dumbbells (it's only slightly larger) plus you can put your other exercise stuff in the bottom shelve. Well thought out design. Rubber mat for top and each shelving to minimize scratching of paint. Open design on both sides so access to plates for simultaneous dual handed change of plates. If it was closer to $100, it would have been a no-brainer for anyone getting the dumbbells.

Tough and good product

Klau August 21, 2017

By

I bought this along with my Ironmaster Weights Set.
The product is tough and good.
Self assembly was a breeze.
It goes well and fits the weights perfectly.
I would recommend this is an option for anyone wanting to consider buying the Ironmaster weights.

Very tough and sturdy

Jason September 24, 2016

By

If you buy the Ironmaster dumbbell set, you should go for the stand. It' very sturdy and function.

Great stand for the dumbbells.

Peter September 10, 2016

By

Bought this along with the Ironmaster 45lbs dumbbell set. Easy to assemble and very sturdy. An allan key and a small screwdriver is also provided to make sure no one will have any problem assembling the stand lest they do not have a spanner or screwdriver.

Had a bit of issue with the item initially but Homegym recitify and resolved it fast for me as usual. No regets from buying any item with them.

Compact and sturdy

SP June 22, 2016

By

Very easy to assemble. The shelves have a mat so there are no loud noises when placing the plates or dumbbells there. One of the rubber feet ironmaster supplied didn't fit properly and homegym was very quick to send me a replacement part. Kudos to them!!!

GOOD PRODUCT

GLIEW March 30, 2016

By

DURABLE AND SOLID.
© 2019 HOMEGYM.SG. All Rights Reserved.