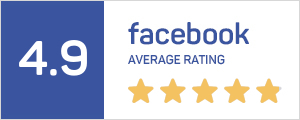 Details
Sold as a pair
Ergonomically designed knurled chrome contour handles for added comfort
Embossed weight identification in kg
Product Specs
Questions on Rubber Hex Dumbbell (In pairs)
From YS at Oct 7, 2017
Is the rubber PVC, PU, SBR, or what is the material?
From Mohd Ramzan at May 12, 2017
The price shown is for the price of a pair or individual ?e.g ap pair of 10kg is $65(2 dumbells)?
It is for a pair.
From Lim at Feb 20, 2016
If I choose the 20kg option, both add up to 20kg (10kg each) or each 20kg?
Hi,

A 20KG Hex Dumbbell (in Pairs) mean there be a pair of Hex dumbbell, which weigh 20KG each.
How to earn points?
1) For order under $150, every 1 dollar spent will earn you 1 point.
2) For order above $150, every 1 dollar spent will earn you 1 point for payment by Card / Paypal, but 2 points for Cash / Cheque / Bank payment.
3) Every new customer who sign up with us will earn 30 points immediately.
4) 80 extra points for writing a product review.
*Note: Points are not availale for some products.
How long does it take for the points to be credited to my account?
After the order is completed, which is within 3 working days after delivery.
How to check my available points?
You can check them under your account page.
How to redeem my points?
Every 50 points can be used to redeem 1 dollar discount. To redeem the points, simply add an item to your cart, and from your cart, you will be able to choose how much points you want to redeem.
Does the points expire?
Yes, they will expire after 3 years.
Are there any other uses for the points?
From time to time, we will have special promotion in which you will be able to utilitise your points better. For example, you will be able to exchange some points for 20-50% off a promotion item, or exchange a free delivery coupon code. These updates will be posted in our facebook page, so do like it to receive future updates :)
I did not receive any points after my order is complete. What should I do?
Points will be logged for registered users, thus most likely guest checkout is used. If an account is created after the order is placed, we can manually credit the points to the account, simply contact us via contactus@homegym.sg and we will rectify it for you. In this case, amount of points credited will be same as order total amount.
Which products do not earn point / Why are my points void?
There are a few cases in which the points will be voided:
1) Combo / Bundle products or orders which are pre-discounted.
2) Showroom discounted order.
3) Order placed without an account with us.
4) If extra freebies are given.
5) Payment by Installment Plan
* point system are subjected to change without notice
Frequently bought together
Customers who bought this product also commonly purchased the following combination of items.
This Item: Rubber Hex Dumbbell (In pairs)
9 customer reviews
Questionable Rubber Quality

Tom May 16, 2020

By

I am using 12.5 and 15.0 kg dumbbell since a week. Dumbbell weight is okay and physically looks of good quality, however, I noticed that rubber leaves black stains on the surface it comes in contact with. This is quite unusual for good quality rubber. I hope that this is initial thing, just on surface and doesn't affect the weight.

Good quality

Julz May 09, 2020

By

I'm so happy with my purchase

Solid dumbells & great customer service

Kevin May 05, 2020

By

Bought these at the last minute before the "Circuit Breaker". Managed to snag the very last (showroom) pair - which was in excellent condition. The rubberised coating is perfect for avoiding damage to your flooring for your home workouts.

Great quality!

HM May 04, 2020

By

Very good quality dumbbells!

Worth the wait

Ericl July 04, 2019

By

Ordered a pair of 10kg dumbell (oos at that moment). Took about 2 and 1/2 weeks to collect. The rubber smell is very strong. Good material though.

Recommended for beginners and pros alike.

Tofushi May 21, 2019

By

It has a nice balance to it. The handle grips tightly although it can be painful after some time. Wearing gloves is recommended. The dumbell also has a strong rubber odour.

High quality hex dumbells

Ben L March 12, 2019

By

I have added a pair of hex dumbells to my collection. I am really happy with my purchase as the dumbells are of great quality.

Great for cross body curls

bean December 12, 2018

By

Good quality.

Feels great

letchu22 April 29, 2017

By

Great grip. Rubber feels good and strong, did a drop test - not much noise.
© 2020 HOMEGYM.SG. All Rights Reserved.