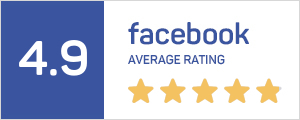 Details
- 20 kg weight plate
- Hole with metal ring and three handles easy to exercise.
- Encased in durable, heavy-duty rubber to prevent scuffing or damage to equipment, walls or floors. Impact-resistant, these Plates will not split, crack or peel. They are also impervious to rusting, chipping, flaking or losing their color.
Product Specs
| | |
| --- | --- |
| Hole Diameter | 29mm |
| Warranty | 1 Year |
| Brand | Vigor |
Product Specs
| | |
| --- | --- |
| Hole Diameter | 29mm |
| Warranty | 1 Year |
| Brand | Vigor |
Questions on 20KG Rubberize Tri-Grip Weight Plate
From Lionel at Apr 28, 2016
Will i be able to use this plate with the dipping belt?
Can the chain pass through the center hole?
From Nick Merritt at Dec 27, 2015
I have a 1.5m bar and have just bought a 1.8m from you - very few of my existing weights can fit on the bigger bar. Can you provide 2x20kg and 4x10kg to fit the bigger bar?
Our bar diameter is 28mm. It will be able to fit our weights which have hole diameter of 29mm.
From Darren at Feb 22, 2015
whats is the diameter of the center ring?
Can all the weights fits the 28mm diameter barbells that are found here?
29mm. Yes they will be able to fit all our 28mm bars.
From JC at Feb 8, 2015
What's the dimensions of this weight plate?
It is about 43.1 x 43.1 x 4.1cm
How to earn points?
1) For order under $150, every 1 dollar spent will earn you 1 point.
2) For order above $150, every 1 dollar spent will earn you 1 point for payment by Card / Paypal, but 2 points for Cash / Cheque / Bank payment.
3) Every new customer who sign up with us will earn 30 points immediately.
4) 80 extra points for writing a product review.
*Note: Points are not availale for some products.
How long does it take for the points to be credited to my account?
After the order is completed, which is within 3 working days after delivery.
How to check my available points?
You can check them under your account page.
How to redeem my points?
Every 50 points can be used to redeem 1 dollar discount. To redeem the points, simply add an item to your cart, and from your cart, you will be able to choose how much points you want to redeem.
Does the points expire?
Yes, they will expire after 3 years.
Are there any other uses for the points?
From time to time, we will have special promotion in which you will be able to utilitise your points better. For example, you will be able to exchange some points for 20-50% off a promotion item, or exchange a free delivery coupon code. These updates will be posted in our facebook page, so do like it to receive future updates :)
I did not receive any points after my order is complete. What should I do?
Points will be logged for registered users, thus most likely guest checkout is used. If an account is created after the order is placed, we can manually credit the points to the account, simply contact us via contactus@homegym.sg and we will rectify it for you. In this case, amount of points credited will be same as order total amount.
Which products do not earn point / Why are my points void?
There are a few cases in which the points will be voided:
1) Combo / Bundle products or orders which are pre-discounted.
2) Showroom discounted order.
3) Order placed without an account with us.
4) If extra freebies are given.
5) Payment by Installment Plan
* point system are subjected to change without notice
Frequently bought together
Customers who bought this product also commonly purchased the following combination of items.
This Item: 20KG Rubberize Tri-Grip Weight Plate
16 customer reviews
So good I bought it a second time

Doctor Faucci May 03, 2020

By

This is my second purchase. Hopefully I will be able to progress to another 2 plates in 12 months time.

Good

Tong Yit July 11, 2018

By

This is the best I can find for this price point and I'm happy with the weights when I used it, accurate weight and nice rubber coating.

Good!

Marcus June 04, 2018

By

Weights are in good condition.
Received in good packaging and nicely wrapped with plastic.
Recommended!

Excellent

Gy November 20, 2016

By

Very nice product

Great experience with HomeGym.sg

Lua September 12, 2016

By

Had a great experience with HomeGym.sg. Delivery was timely, and the item was in great condition and quality. :)

good weight

sayhien August 12, 2016

By

feels good and heavy

Good price

GUANGHUI June 30, 2016

By

Good item at a great price!

Good quality

Bo May 21, 2016

By

Good quality

Perfect

Ash December 25, 2015

By

The grip makes it easy to load/unload.

standard plate

yx October 24, 2015

By

delivered in proper bubble wrap and box. like the tri-grip, feels pretty sturdy.

Easy handling for a heavy weight plate

Elden October 12, 2015

By

Good Quality and very useful grip for easy handling.
grab it early as it is usually out of stock I waited for a few months

STAR BUY!

John February 08, 2015

By

Value for money, easy to handle with the tri-grip design.

Good product with very nice grip

Cran December 05, 2014

By

Good product with very nice grip which can be used for static hold for novice.

Accurate weight (I do weigh them) and easy handling for mounting and dismounting barbell.

1 word Awesome

Aden September 26, 2013

By

Quick delivery, good quality for a reasonable price. Definitely a choice to consider for heavy lifter.

Great product

Lester July 22, 2013

By

Nice grip. Can be used to substitute kettle bell!

Cheap, sturdy. Good buy!

Christo November 30, 2012

By

Cheap & sturdy weights. Good Buy!
© 2020 HOMEGYM.SG. All Rights Reserved.