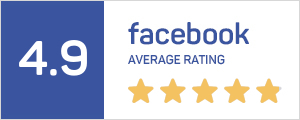 Details
The Vigor 30kg Weight Vest is the perfect solution to taking your workout to the next level.

Solid construction and effective in design, the Vigor 30kg Weight Vest is made for everyday training use. Featuring heavy duty structural integrity, the Vigor 30kg Weight Vest is built to take a pounding and help you expand your range of exercises. And, with a "Class A" rating, the Vigor 30kg Weight Vest is built to last a lifetime. The Vigor 30kg Weight Vest is unmatched in its class and will give you solid and intense workouts for many years to come!

With the Vigor 30kg Weight Vest you will have intense workouts for a variety of different muscle groups while maximizing the effectiveness of your workouts with a combination of core and strength workouts. The Vigor 30kg Weight Vest provides some of the best, most effective strength training exercises. Use at the gym or at home to mix up your exercises and take your training to the next level!

The Vigor 30kg Weight Vest is worn just the same way you would wear a jacket. Adjustments allow the Vest to fit to effectively to your body shape. The weights have been positioned to provide an even distribution over your torso so the load is proximal to your core and minimizes stress on your joints.

Weights can be removed or added to suit your particular exercise. The Vigor 30kg Weight Vest can be used in addition to many exercises such as Chin Ups, Push Ups, Squats, Lunges, Kettlebell workouts or almost anything you can think of. Wear the Vigor 30kg Weight Vest whilst active in training at the gym, active in sport, running or simply going for a walk and you'll not only improve your strength and conditioning gains but also tone up and lose fat whilst burning extra calories.

Product Specifications:
Add or remove weight blocks for a total weight of 30kg
Adjustable to suit different body shapes
Product Specs
| | |
| --- | --- |
| Warranty | 1 Year |
| Brand | Vigor |
Product Specs
| | |
| --- | --- |
| Warranty | 1 Year |
| Brand | Vigor |
Questions on Vigor Weight Vest - 30kg
From Benjamin at May 12, 2020
Is it suitable for wide shoulder?
From K at Apr 29, 2020
May I know when is the next batch of weighted vest coming in?
From MH at Apr 10, 2020
Hi! Really interested to purchase this, may I know is it washable?
From Cs at Jun 27, 2019
Hi. When this item will be available?
Hi, it has just been restocked,
From MV at Jan 21, 2019
Whats the size of the vest ? Is it adjustable size ?
It is free size, non adjustable. But there is a strap for you to tighten.
From Darren at Aug 30, 2018
May I know when this will be in stock, I'm very interested in buying this :)
Should be in around 2 weeks time.
From tony at Apr 25, 2018
Does it comes with weights and is it 1kg metal plate if it comes with it?
Yes it comes with 30pcs of 1kg metal bar.
From Amy at Nov 9, 2017
Hi,
May I know when would the item be restocked?
From Kelvin at Sep 10, 2017
Hi. May I know when will this be restock
From Yan at Nov 7, 2015
Mine just reached me today. :) Just curious what material the weight blocks are made of? Would greatly appreciate your advise on this, thanks.
It is made of normal steel.
How to earn points?
1) For order under $150, every 1 dollar spent will earn you 1 point.
2) For order above $150, every 1 dollar spent will earn you 1 point for payment by Card / Paypal, but 2 points for Cash / Cheque / Bank payment.
3) Every new customer who sign up with us will earn 30 points immediately.
4) 80 extra points for writing a product review.
*Note: Points are not availale for some products.
How long does it take for the points to be credited to my account?
After the order is completed, which is within 3 working days after delivery.
How to check my available points?
You can check them under your account page.
How to redeem my points?
Every 50 points can be used to redeem 1 dollar discount. To redeem the points, simply add an item to your cart, and from your cart, you will be able to choose how much points you want to redeem.
Does the points expire?
Yes, they will expire after 3 years.
Are there any other uses for the points?
From time to time, we will have special promotion in which you will be able to utilitise your points better. For example, you will be able to exchange some points for 20-50% off a promotion item, or exchange a free delivery coupon code. These updates will be posted in our facebook page, so do like it to receive future updates :)
I did not receive any points after my order is complete. What should I do?
Points will be logged for registered users, thus most likely guest checkout is used. If an account is created after the order is placed, we can manually credit the points to the account, simply contact us via contactus@homegym.sg and we will rectify it for you. In this case, amount of points credited will be same as order total amount.
Which products do not earn point / Why are my points void?
There are a few cases in which the points will be voided:
1) Combo / Bundle products or orders which are pre-discounted.
2) Showroom discounted order.
3) Order placed without an account with us.
4) If extra freebies are given.
5) Payment by Installment Plan
* point system are subjected to change without notice
Frequently bought together
Customers who bought this product also commonly purchased the following combination of items.
This Item: Vigor Weight Vest - 30kg
22 customer reviews
Good investment for beginners

Kanites February 19, 2020

By

If you just started weight training but don't want to buy a lot of equipment this vest might be suitable for you.

Great For Building Strength!

LLim August 27, 2019

By

Vest is functional and helps to build strength progressively. It fits snugly to your body and I like the fact that you can increase more resistance through adding incremental weights over time. Great product!

Good investment to broaden my range of weighted exercises

Samuel August 25, 2019

By

I already have dip belt and kettlebell for weighted pull ups.
So I might as well buy a weight vest to broaden my range of weighted exercises.

I used it regularly for weighted pull ups on a door pull up bar.
I do weighted dips in between two chairs at home.
Weighted push-ups are doable but you need to get used to weight hanging in front of your chest.
Weighted muscles ups are more comfortable done using the vest or ankle weights rather than dip belt.

If you still need a bit more weight for pull ups, you could just combine the weight vest with a dip belt and kettlebell or some ankle weights.

30kg weight vest good

Antlau January 27, 2019

By

Just bought and used it twice.

Put in 10kg load first. Wore it to run 4km both times. Hopefully it is durable for the runs.

Comfortable and Convenient!

Gene January 06, 2019

By

Item was delivered to my doorstep only 4 days after placing my order. The vest is very comfortable to wear, and the weight is distributed evenly throughout. Tried doing some chin ups and parallel bar dips using this vest and it felt great: I know I will be able to get stronger with consistent training and increasing the resistance bit by bit.

Vigor Weight Vest 30kg

Chua C S January 05, 2019

By

Delivery is fast. Solid good vest . Need to test for few day . My first vest start to tear off after few trials .Hope the one last .

To build stamina

Allie October 14, 2018

By

Been using it for a couple of days. Starting off with 30 kg. Tough for me but I can feel the improvement.

Excellent Product!

C June 22, 2018

By

Solid vest, well balanced, weights are easy to adjust. Have been searching for weighted vests online, but this is the likely the best in singapore.

Excellent Quality and Fast Delivery

ShawnT. May 05, 2018

By

The product arrived within 3 days of order. Quite possibly the smallest 30kg delivery I've ever received. The vest is very comfortable and allows for you to equally distribute the weight across your body to ensure that your shoulders are not carrying the entire load on your back like the usual back-packs. Moreover, the weights come separately in 30 pieces of 1kg each. So it's good for gradual increase or inter-change the intensity of your workout whenever you want to. Straps and material of the vest looks sturdy enough to withstand the full 30kg, but I haven't tried putting it all on.

Excellent weighted jacket

Stevan March 01, 2018

By

Packaging is flawless
Easy to put the 1kg weights in the slots
The weight is well spread and it won't hurt you

The fit is excellent. I can do all my work out exercices (pull ups, push ups, squats, lunges, plank)



Good Product

ayie August 18, 2017

By

Been using it for my weighted calisthenics. I can say that the vest is quite good. It is much cheaper than other well-known brands in the market.

Comfortable and packs a punch!

Mohamed October 15, 2016

By

Using it to do mostly static workout,comfortable,pretty steady,good buy overall,

Good workout booster / Looks good

JJ July 04, 2016

By

Fit me well. I used only 12 kgs on my first workout and I could feel the difference in the workout. Does look like a kevlar vest too which is kinda cool.

One thing to bear in mind is where/how you are going to hang dry this vest after a sweaty workout. You certainly are not going to be removing weights every time a workout ends. For now I drape it (12kg vest) over a towel over a heavy dining room chair. Not sure what I'll do when the weight starts to go up.

Much better than backpack

rottenegg May 18, 2016

By

I was using backpack of dumbbell weights to do weighted dips and pull-ups. This is so much better, keep the weights close to the body. Much more stable and balanced unlike bag which makes tracking easier. Also bag straps can break if too heavy.

With 30x1kg weight (15kg front and back), progress can be made at 1kg resolution, unlike dumbbell which is 2.5kg. The weights are solid and easy to take out. I see some cheap weighted vest use sand bag, this is solid piece.

For weighted pullups I can just use weighted vest.
For weighted dips I may need to use this vest and add a bit more weight (I am at 35kg).

Cheap & Get its Job Done

EK April 18, 2016

By

+ 15 pouches at the front and back , each pouch has a weight piece of 1kg which means that you can adjust the weight while making sure the vest is balanced . able to secure vest to do your workouts . ease of movement .

- some weight piece looks really bad . may be a little hard to wear it as u have to wear it like a shirt , top in , you cant wear it from the side .

1 Vest to rule them all

Levitide Fitness February 16, 2016

By

Just get this!!!! 1 to 30 kg is enough for almost everyone!!! a must get!

pretty sturdy

yx October 24, 2015

By

Very customizable weight with 30 pockets for 30 individual pieces of iron weights. Sturdy vest with a single thick velcro strip ending just at the end of the last rib. Does not interfere with movement like how the army's iLBV does. very satisfied with the value at the current price. will update if it lasts for more than a year with weekly use=)

Great product

YiShin August 02, 2015

By

The integrity of the weighted vest feels solid.

Good Enough but can be improved

Tran Trung July 23, 2015

By

As many other reviews has said, the vest is slightly bigger than Asian M size. However, I do not really find this to affect my workout much. One thing that can be improved is to add additional velcro in the middle array of weights (from the picture you can see that there is only velcro on the bottom array of weights). This will help to make the vest much more secure, I will probably try to DIY. Other than this I am happy with the Vest.

Good product, slightly big.

Dude_CCK July 01, 2015

By

I weigh the vest, turns out to be 28.5kg. Of course no complains there, as this represents only 5% and I cant expect much since this is not made for precision.

The vest turns out to be slightly bigger than expected. I usually wear size S shirt, and it does hinder movement when I'm doing pull ups.

Overall, satifised with the product as it allows me to work with a load that otherwise would be impossible.

Fits well and durable

Jonathan June 03, 2015

By

Bought this product recently. Everthing is as mentioned in the description. It feels durable and fits well on me (I wear size M shirts). Weight can be adjusted in increments of 1kg which is great. I am setting it at 15 kg now and no problems with it.

Not too bad, but can be improved

Ben March 30, 2015

By

I used this product once so far, on a run near a nature reserve at my home.

It's good that the product has removable weights which helps one add resistance progressively. It gave me a hard workout and it did fulfill its purpose.

However, it would be better if the vest had more adjustable straps to enable better fitting. There was quite a bit of space between the weights and my chest, such that when I ran, the weights kept hitting back at me with each step.

So unless you are bigger in size, or more endowed in the chest, you will find it hard to fill out this vest.
Also, it would be better if there was more padding around the neck area to cushion and minimize abrasion.

All in all, not too bad but definitely a product which can be further improved design wise.


© 2020 HOMEGYM.SG. All Rights Reserved.