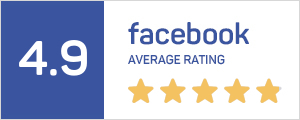 Details
---
Usual price: $680, Preorder now at $580*
* Deposit required
---
Product Specs
| | |
| --- | --- |
| Product Dimension | 149 x 70 x 118 cm (L x W x H) |
| Product Weight | 39.5kg |
| Motor Power | 0.75 HP DC Motor |
| Max Load | 100kg |
| Speed | 0.8-12 km/h Quick Speed Controls |
| Incline | No incline |
| Running Area | 42 x 120cm |
| Warranty | Main motor: 1 years, Other parts: 1 year, On-site labour: 1 year |
| More Information | App Linkage, Phone Holder |
| Brand | XQiao |
Product Specs
| | |
| --- | --- |
| Product Dimension | 149 x 70 x 118 cm (L x W x H) |
| Product Weight | 39.5kg |
| Motor Power | 0.75 HP DC Motor |
| Max Load | 100kg |
| Speed | 0.8-12 km/h Quick Speed Controls |
| Incline | No incline |
| Running Area | 42 x 120cm |
| Warranty | Main motor: 1 years, Other parts: 1 year, On-site labour: 1 year |
| More Information | App Linkage, Phone Holder |
| Brand | XQiao |
Questions on XQIAO SmartRun Treadmill
Realtime Estimation of Average Delivery Waiting Time --- 3 working days*
*Estimation based on last 7 days statistic
For small items, they will be sent within 5 working days using external courier: Ta-Q-Bin
Big items will be scheduled to be delivered within 7 working days. We will send SMS to confirm the delivery timing 1-2 days before delivery.
Free delivery applies for Orders above $150, otherwise delivery fees will be charged accordingly.
How to earn points?
1) For order under $150, every 1 dollar spent will earn you 1 point.
2) For order above $150, every 1 dollar spent will earn you 1 point for payment by Card / Paypal, but 2 points for Cash / Cheque / Bank payment.
3) Every new customer who sign up with us will earn 30 points immediately.
4) 80 extra points for writing a product review.
*Note: Points are not availale for some products.
How long does it take for the points to be credited to my account?
After the order is completed, which is within 3 working days after delivery.
How to check my available points?
You can check them under your account page.
How to redeem my points?
Every 50 points can be used to redeem 1 dollar discount. To redeem the points, simply add an item to your cart, and from your cart, you will be able to choose how much points you want to redeem.
Does the points expire?
Yes, they will expire after 3 years.
Are there any other uses for the points?
From time to time, we will have special promotion in which you will be able to utilitise your points better. For example, you will be able to exchange some points for 20-50% off a promotion item, or exchange a free delivery coupon code. These updates will be posted in our facebook page, so do like it to receive future updates :)
I did not receive any points after my order is complete. What should I do?
Points will be logged for registered users, thus most likely guest checkout is used. If an account is created after the order is placed, we can manually credit the points to the account, simply contact us via contactus@homegym.sg and we will rectify it for you. In this case, amount of points credited will be same as order total amount.
Which products do not earn point / Why are my points void?
There are a few cases in which the points will be voided:
1) Combo / Bundle products or orders which are pre-discounted.
2) Showroom discounted order.
3) Order placed without an account with us.
4) If extra freebies are given.
5) Payment by Installment Plan
* point system are subjected to change without notice
8 customer reviews
Very good quality treadmill for the price

wav February 11, 2020

By

Have been using this for a month and item is working well. Glad that I found this by accident as I almost bought another treadmill from another seller which I think is of a lower quality. Treadmill looks good, the design fits a modern home and it can be used straight out of the box. Treadmill can be stored easily but it is quite heavy even with wheels. I like that it can go up to 12 in terms of speed. There is also sufficient space for you to run. It is not totally quiet, sound level is about the same as commercial treadmill in gyms. For the price, this treadmill is really a good buy. Hopefully it can last!

Worth the price

Jeo January 29, 2020

By

Good and not noisy. Preferably not to choose hand carry because it's quite heavy and hard to fit into a normal car. Very modern in terms of display and easily sync with app. Easy to use too.

Good service and delivery on time.

Yan November 06, 2019

By

Good service and delivery on time. The product meets my functional and aesthetic requirements. Will recommend to anyone who wishes to do lite-running at home without hassle.

Fast delivery and response on matter

Felicia October 22, 2019

By

Super fast set up and good unit for the price paid.

Xiaomi treadmill

Cal October 19, 2019

By

Very worth it! Super fast delivery. Trustable seller!

Works

Mei Ling October 02, 2019

By

Generally it works fine for us. Save space.

So far so good

Edmund September 20, 2019

By

No issues so far.

Marvelous

Shahira September 18, 2019

By

The treadmill is great! Love it! Quiet when in use and easy storage... Simply marvelous!
Available in Showroom
View this product in our showroom
© 2019 HOMEGYM.SG. All Rights Reserved.