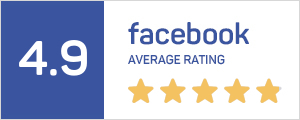 Details
---
The all new Ironmaster Super Bench PRO adjustable weight bench is the next level utility bench and has all of these features:
11 lock out angles: Inclines, Declines, Flat and Upright. 0, 5,10, 20, 30, 40, 50, 60, 70, 80 and 85 degrees. (We recommend the Crunch Situp attachment for best Decline stability)
1000 lb rated, 11 & 12 gauge super strong steel frame. (600 lb rated for incline/upright positions.)
Laser cut adjustment ring with foot lever adjust operates from both sides and locks up tight! Patented design US 6,994,661.
Includes transport wheels as standard.
Ultra stable strong platform in all positions yet is easy to lift and move. Nothing unfolds when you need to lift or move it. Bench weighs 64 lbs without incline seat and 68 with. (shipping weight 78 lbs.)
Black textured powder coat frame with chrome components.
Bench is 47″ long x 20.75″ wide x 17.2″ high overall dimensions in the flat position (20.75″ x 47″ frame footprint).
44" x 10.5" x 2.5" thick, high density commercial grade pad and durable stitched vinyl upholstery. Firm and comfortable.
The 2 position incline seat easily plugs in from the side without any pins. It is tapered so it does not cut into the inside of your legs and you can move the seat up or down for optimum comfort. Incline seat height from the floor in the full upright position is 14.5″ or 12.5″. Backrest pad is 33.25″ above the seat in the highest position.
Incline seat follows backrest pad at any angle so it will always be perpendicular unlike other benches where the seat can have a shallow angle allowing the user to slide off and removes to leave a large pad with no gaps.
The bench is fully compatible with many of our optional attachments like the Crunch Situp, Dip Bar Handles, Chin Up Bar, Preacher Curl . (Be sure the attachments have /PRO in the name to confirm compatibility with this new lower height bench.) This bench is not compatible with the Cable Tower due to the height difference. The Hypercore attachment will fit and function, although at a lesser 41 degree angle as shown here. New Leg Extension/Leg Curl attachment is available to fit this new bench: Leg Attachment PRO
Ships pre-assembled except for feet so you can start lifting in just a few minutes. Only simple tools are needed to get your bench ready to train.
Designed for the home gym, but built well enough to use for light commercial gyms. Popular with personal trainers for studio use due to the amazing functionality and high level of build quality.
Here are the main improvements over the original Super Bench:
Low Profile. The flat bench height is only 17.2″ from the floor to give you ideal stability and fits more users. This is within competition powerlifting bench height specs.
Wheels are included as standard. (The feet can be assembled to put the wheels on either end of the bench)
Wider base and larger foot tubes for even better stability.
Separate pull pin and corner tightening knob for bench attachments provides more ergonomic operation and locks in attachments more securely and quicker.
Higher density, commercial style pad provides more stability and helps with the low profile design.
*Assembly service for super bench will be $40. Additional charges apply for assembly of other attachments.
Product Specs
| | |
| --- | --- |
| Product Weight | 32kg |
| Max Load | 400kg |
| Warranty | Mainframe: Lifetime, Other parts: 1 year |
| Brand | Ironmaster |
Product Specs
| | |
| --- | --- |
| Product Weight | 32kg |
| Max Load | 400kg |
| Warranty | Mainframe: Lifetime, Other parts: 1 year |
| Brand | Ironmaster |
Questions on Ironmaster Super Bench Pro
Realtime Estimation of Average Delivery Waiting Time --- 3 working days*
*Estimation based on last 7 days statistic
For small items, they will be sent within 5 working days using external courier: Ta-Q-Bin
Big items will be scheduled to be delivered within 7 working days. We will send SMS to confirm the delivery timing 1-2 days before delivery.
Free delivery applies for Orders above $150, otherwise delivery fees will be charged accordingly.
How to earn points?
1) For order under $150, every 1 dollar spent will earn you 1 point.
2) For order above $150, every 1 dollar spent will earn you 1 point for payment by Card / Paypal, but 2 points for Cash / Cheque / Bank payment.
3) Every new customer who sign up with us will earn 30 points immediately.
4) 80 extra points for writing a product review.
*Note: Points are not availale for some products.
How long does it take for the points to be credited to my account?
After the order is completed, which is within 3 working days after delivery.
How to check my available points?
You can check them under your account page.
How to redeem my points?
Every 50 points can be used to redeem 1 dollar discount. To redeem the points, simply add an item to your cart, and from your cart, you will be able to choose how much points you want to redeem.
Does the points expire?
Yes, they will expire after 3 years.
Are there any other uses for the points?
From time to time, we will have special promotion in which you will be able to utilitise your points better. For example, you will be able to exchange some points for 20-50% off a promotion item, or exchange a free delivery coupon code. These updates will be posted in our facebook page, so do like it to receive future updates :)
I did not receive any points after my order is complete. What should I do?
Points will be logged for registered users, thus most likely guest checkout is used. If an account is created after the order is placed, we can manually credit the points to the account, simply contact us via contactus@homegym.sg and we will rectify it for you. In this case, amount of points credited will be same as order total amount.
Which products do not earn point / Why are my points void?
There are a few cases in which the points will be voided:
1) Combo / Bundle products or orders which are pre-discounted.
2) Showroom discounted order.
3) Order placed without an account with us.
4) If extra freebies are given.
5) Payment by Installment Plan
* point system are subjected to change without notice
Frequently bought together
Customers who bought this product also commonly purchased the following combination of items.
This Item: Ironmaster Super Bench Pro
2 customer reviews
Fantastic

Stephen August 17, 2019

By

Best weight bench and worth every cent. This is the upgraded pro version which is lower and perfect height for me. Home gym also shipped out very fast.

Excellent bench

Starting Strength July 28, 2019

By

Feels extremely tough and robust. Perfect if you only have a small amount of space for a home gym as the attachments make it extremely versatile. I purchased this bench together with a few of the more useful attachments.

Initially felt a bit strange working out on this as it's shorter than the typical FID bench that you find at a commercial gym, which have separate adjustable seat components.

Only issue I have with the design is that when you attach the removable seat there's a gap between the bench and the seat.
© 2019 HOMEGYM.SG. All Rights Reserved.