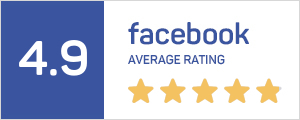 Details
Solid construction and effective in design, the Force USA Tricep Rope is made for everyday home gym use, and designed to fit on any cable exercise equipment. Featuring heavy duty SteelForce™ Structural Integrity, the Force USA Tricep Rope is built to take a pounding and helps you expand your range of exercises. And, with a "Class A" rating, the Force USA Tricep Rope comes with a Lifetime Structural Warranty. The Force USA Tricep Rope is unmatched in its class and will give you solid and intense workouts for many years to come!
With the Force USA Tricep Rope you will have intense workouts for a variety of different muscle groups while maximizing the effectiveness of your workouts. The Force USA Tricep Rope provides some of the best, most effective cable exercises. Mix up your exercises and take your training to the next level! The Force USA Tricep Rope is solid to build a rock solid body!
Product Specifications:
SteelForce™ Structural Integrity – Built to last high quality heavy-gauge steel that supports even the toughest of workouts.
Class A, Lifetime Structural Replacement Warranty
Thick Rope for Multiple Grips
Huge Range of Exercises
Solid Rubber Ends for Better Grip
One of the Most Popular Cable Attachments in Gyms
Exercises:
The Force USA Tricep Rope is to be used for Tricep Pushdown exercises only - It has a maximum weight capacity of 40kg.
Questions on Tricep Rope Attachment
Realtime Estimation of Average Delivery Waiting Time --- 3 working days*
*Estimation based on last 7 days statistic
For small items, they will be sent within 5 working days using external courier: Ta-Q-Bin
Big items will be scheduled to be delivered within 7 working days. We will send SMS to confirm the delivery timing 1-2 days before delivery.
Free delivery applies for Orders above $150, otherwise delivery fees will be charged accordingly.
How to earn points?
1) For order under $150, every 1 dollar spent will earn you 1 point.
2) For order above $150, every 1 dollar spent will earn you 1 point for payment by Card / Paypal, but 2 points for Cash / Cheque / Bank payment.
3) Every new customer who sign up with us will earn 30 points immediately.
4) 80 extra points for writing a product review.
*Note: Points are not availale for some products.
How long does it take for the points to be credited to my account?
After the order is completed, which is within 3 working days after delivery.
How to check my available points?
You can check them under your account page.
How to redeem my points?
Every 50 points can be used to redeem 1 dollar discount. To redeem the points, simply add an item to your cart, and from your cart, you will be able to choose how much points you want to redeem.
Does the points expire?
Yes, they will expire after 3 years.
Are there any other uses for the points?
From time to time, we will have special promotion in which you will be able to utilitise your points better. For example, you will be able to exchange some points for 20-50% off a promotion item, or exchange a free delivery coupon code. These updates will be posted in our facebook page, so do like it to receive future updates :)
I did not receive any points after my order is complete. What should I do?
Points will be logged for registered users, thus most likely guest checkout is used. If an account is created after the order is placed, we can manually credit the points to the account, simply contact us via contactus@homegym.sg and we will rectify it for you. In this case, amount of points credited will be same as order total amount.
Which products do not earn point / Why are my points void?
There are a few cases in which the points will be voided:
1) Combo / Bundle products or orders which are pre-discounted.
2) Showroom discounted order.
3) Order placed without an account with us.
4) If extra freebies are given.
5) Payment by Installment Plan
* point system are subjected to change without notice
Frequently bought together
Customers who bought this product also commonly purchased the following combination of items.
This Item: Tricep Rope Attachment
10 customer reviews
Better Than Expected!

LLim February 08, 2020

By

Reasonably priced for a good quality tricep rope attachment. Highly recommended!

Super easy purchase. Great product.

MICHAEL June 10, 2019

By

Ordered this the other day. Delivery was very prompt and trackable, and the product is exactly as described - solid, great quality. I'd definitely order from HomeGym again!

Very useful for triceps workout

Stan January 08, 2019

By

A good quality tricep rope which attaches to your gym station to workout your triceps thoroughly.

Good Grip!

Yen Ng December 12, 2017

By

Good grip, thick ropes. Great buy!

Just Gr888

Rajindar November 27, 2017

By

Bought together with the leverage gym. Perfect match. Really needed for triceps pull downs. Quality product

worth every cent

epigram April 06, 2017

By

condo gym did not have this attachment. improvised by using 2 d-rings. suffered abrasions. bought this to save my hands!

Great Product

Brandon February 03, 2017

By

Good Service. Excellent quality.

Quick delivery

Geoffrey December 29, 2016

By

Product delivered quickly in good condition.

However, I had some problems with the checkout process. Once past a certain stage, you cannot go back to edit the order or payment mode. Ended up inadvertently making a duplicate order when trying to edit the order and payment. This was taken care of by the staff very quickly and without fuss by the staff.

Good Quality

Tiongbabhruboy May 19, 2016

By

Excellent quality.
Good service, quick delivery.

Nice

YT January 17, 2015

By

Excellent quality, definitely loving this bad boy.
© 2019 HOMEGYM.SG. All Rights Reserved.